Actually, I am at the bottom of the top, but couldn't be more pleased. That's because as of today, this blog is on Alltop, the "online magazine rack" developed by Guy Kawasaki and his colleagues.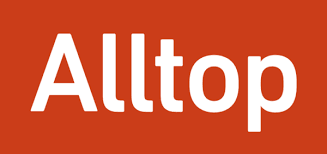 Basically, the folks at Alltop collect the headlines of the latest stories from what they consider to be the best sites and blogs covering hundreds of topics. They group these "aggregations" into individual web pages. They then display the five most recent headlines of the information sources as well as their first paragraph.
For more details on how you can create your own customized collection of sites in which you are interested, you can read the "About Alltop" page. You can also watch this informative 90-second video:
Manner of Speaking is on the Alltop Speaking page. To find me, scroll down. All the way down! It is great to be listed among such public speaking gurus as Garr Reynolds and others, some of whom are also in my blogroll.

And now, you have a great public speaking resource at your fingertips. Just go to the Alltop Speaking page and you will find over 80 great blogs and websites on public speaking … plus mine! Happy reading!