Telling jokes can be a risky proposition when it comes to public speaking, but when a joke lands, it can make a big impact.
The humorous story below is a modified version of a joke forwarded to me by one of my contacts on LinkedIn. All public speakers should appreciate the humour. And, as is often the case, wrapped inside the humour is an important lesson.
———
A speech for a priest's retirement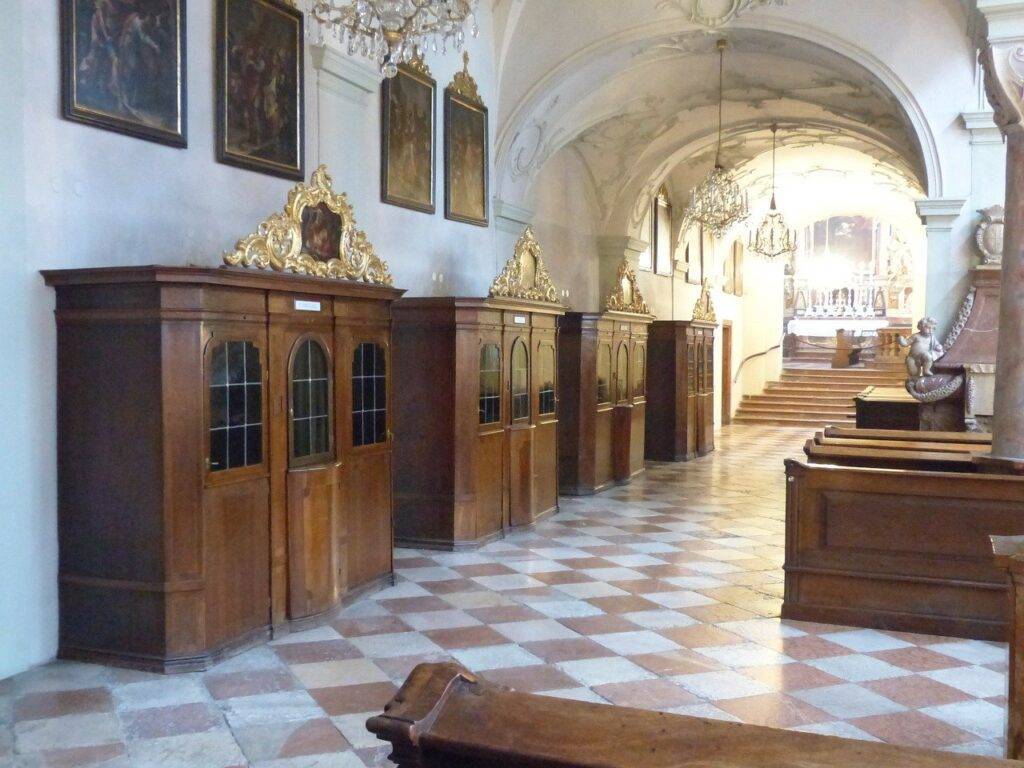 A parish was honouring its local priest with a lavish retirement dinner after he had served 25 years in the parish. Hundreds of people attended.
One of the members of the congregation was a leading local politician. He was scheduled to make the presentation and to give a speech at the dinner. Unfortunately, an important debate about some pressing matter delayed him.
To fill the time while the people waited for the politician to arrive, the priest decided to say a few words of his own. Standing before the audience, he began:
My first impression of this parish was based on the very first confession that I heard here. I couldn't believe my ears! The very first person who entered my confessional told me that he had embezzled money from a local business and, when questioned by the police, was able to lie his way out of it. He'd also stolen money from his parents and his employer. He'd had an affair with his best friend's wife and took illicit drugs. I was appalled. I thought that this would be a terrible place!
However, as the weeks went by, I discovered that most of my parishioners were not like him and that, to the contrary, this was a fine parish full of good and loving people.
Just as the priest finished his talk, the politician arrived. He approached the microphone, apologized for having been delayed, and began his address:
I'll never forget the day our parish priest arrived. In fact, I had the honour of being the very first person to go to him for confession …
The moral of the story: Never be late for a speaking engagement!
A resource for jokes
You can read a version of the above joke here on a site called The Good Clean Funnies List. The site contains thousands of good, clean and funny jokes contributed by its members.
Telling jokes — as opposed to humorous stories — always comes with the risk that they will bomb. However, when used appropriately and sparingly, good jokes can inject energy into a speech, particularly a long one.
If you think that you have room for a good joke in an upcoming speech or presentation, check out The Good Clean Funnies List. You might just find what you're looking for.