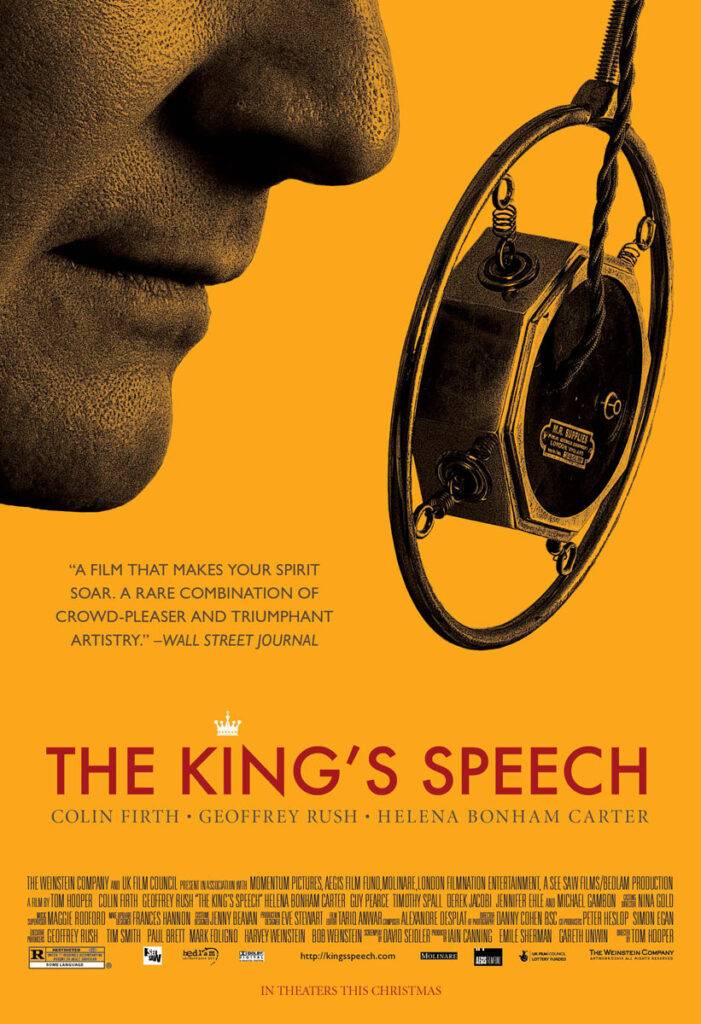 Tonight is the 83rd Annual Academy Awards. It's been years since I've seen the show live. For me, watching it from start to finish can be a tedious affair.
This year, however, I have more than a passing interest in one movie: The King's Speech. Nominated in 12 categories, the movie deals with public speaking and the struggles of Britain's King George VI to overcome a debilitating stammer.
My wife and I saw The King's Speech earlier this week and it is superb. As there is little in the way of action, the acting had to be spot on and it was. Colin Firth, Geoffrey Rush and Helena Bonham Carter are wonderful and play off each other perfectly. That the movie is based on a true story makes it even more compelling.
I will have more to say about The King's Speech in a future post. In the meantime, if you have not yet seen it, please do so. It is entertaining and inspiring. The story of George VI and Lionel Logue demonstrates how, with determination and hard work, anyone can become a better public speaker.
Speaking of the Oscars, my friend Max Atkinson has written a post on the kind of acceptance speech that he would like to see from the winners. He even drafted a template. It would be refreshing if at least some of them heeded Max's advice.
One of the best acceptance speeches that I've seen was that given by Ari Sandel, a movie director who won the Oscar for Best Short Film – Live Action in 2005.
I also like Russell Crowe's acceptance speech in 2000 when he won the award for Best Actor for his performance in Gladiator.
For someone who seemed genuinely in shock when his name was called, Crowe spoke with poise and humility. I especially like the way in which he concluded on a positive and hopeful note for all struggling actors.