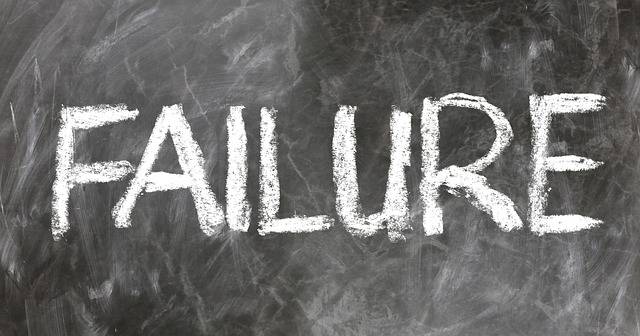 Failure is inevitable at some point when it comes to public speaking. For example, did you ever:
F

orget what you wanted to say?
Get

lost, or stuck in traffic and arrive too late?
H

ave

trouble speaking because you were so nervous?
H

ave the

equipment stop working and leave you in the lurch?
G

et questions from the

you couldn't answer?
G

et

get negative feedback?
M

iss

out on a sale or business opportunity or contract or job because of a bad presentation?
T

hink

that you were not cut out to be a public speaker?
If you answered "Yes" to any of the above, congratulations. You're in good company when it comes to failure.
I've said it before and I'll say it again: Public speaking is a risk.
Every time we stand up in front of others, we are taking a risk. Things can, and do, go wrong. We can get hurt in the process. Sometimes a little, sometimes more than a little. It's part of the deal; part of the process; part of the price of admission.
If you've never had a bad public speaking experience, chances are you haven't done much public speaking. If you want to improve, there is only one real way and that is to speak. And if you speak, you will certainly have setbacks. You can't avoid them forever.
However, the critical part is what you do after the setback. Watch the video again. Imagine what a shame it would have been if the talented people who are featured had given up in the face of their own setbacks.
Public speaking is a risk. Just like life. But if you persevere, the rewards are tremendous.