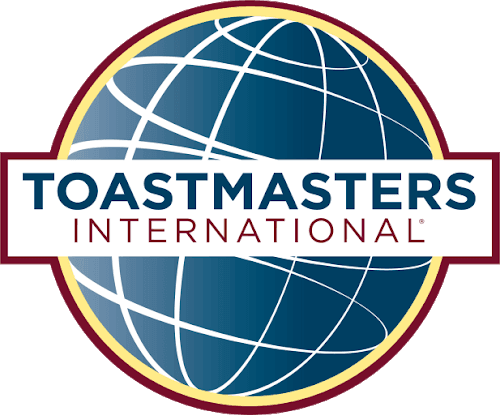 Toastmasters International is a nonprofit educational organization that teaches public speaking and leadership skills through a worldwide network of meeting locations. Headquartered in Rancho Santa Margarita, California, the organization's membership exceeds 313,000 in more than 14,650 clubs in 126 countries. Since 1924, Toastmasters International has helped people of all backgrounds become more confident in front of an audience. I have been a member since 2007.
Toastmasters recently named seven speeches as the most "buzzworthy" of 2014. The speeches were chosen because they were personal, memorable and heartfelt, and they captured the attention of audiences around the world. What is the secret to giving a speech that is viewed and shared by millions of people? As Toastmasters says, "A successful speech resonates with interesting content and a heartfelt delivery."
Each speech below has its merits. You should take the time to watch at least a few of them. And if you would like to recommend one of your buzzworthy speeches of 2014, please leave a comment with a link to it.
March 2: When Matthew McConaughey won the Best Actor Oscar for his performance in "Dallas Buyers Club," he described the three things he needs each day: 1. Something to look up to. 2. Something to look forward to. 3. Someone to chase.
March 20: In his TED Talk, leadership expert Simon Sinek explored what makes a great leader. He suggested it's someone who makes his or her employees feel secure and who draws staffers into a circle of trust. Creating trust and safety—especially in an uneven economy—means taking on big responsibility.
May 6: After winning the NBA Most Valuable Player Award, Kevin Durant brought the audience (and himself) to tears while thanking his mother during his acceptance speech for being "the real MVP."
May 28: Returning to Harvard, her alma mater, Facebook COO Sheryl Sandberg addressed the graduating seniors and told them, "The first time I spoke out about what it was like to be a woman in the workforce was less than five years ago. That means that for 18 years, from where you sit to where I stand, my silence implied that everything was OK. You can do better than I did, and I mean that so sincerely."
August 18: After a tough loss in the Little League World Series, David Belisle, coach of the Cumberland American Little League team, delivered an inspiring postgame speech to his players, telling the team, "You've given me the most precious moment of my athletic and coaching career."
August 23: In his speech, "I See Something," Sri Lankan Dananjaya Hettiarachchi inspired the audience with his story of personal growth and was crowned Toastmasters' 2014 World Championship of Public Speaking. Hettiarachchi beat 30,000 other contestants from 126 countries to win the championship. 
October 10: Two years after surviving a terrorist attack for advocating girls' education, 17-year-old Malala Yousafzai became the youngest Nobel Peace Prize winner. In her speech, Yousafzai vowed to continue speaking out on the importance of education, saying children around the world "should stand up for their rights" and "not wait for someone else."