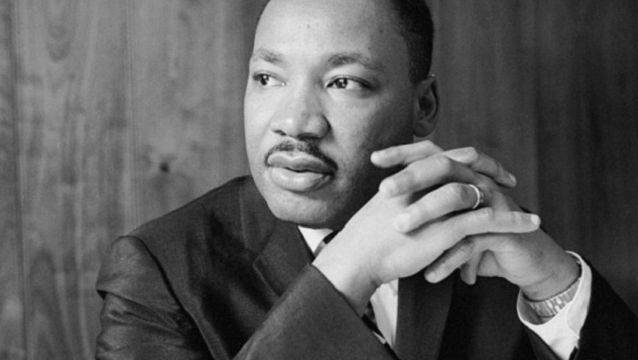 Today, 4 April 2018, marks the 50th anniversary of the death of Martin Luther King Jr. He was assassinated on 4 April 1968 in Memphis, Tennessee. He was 39 years old.
On 3 April 1968, the day before his assassination, King delivered his final speech, entitled I Have Been to the Mountaintop. The entire speech is about 40 minutes long and you can listen to it here.
If you don't have time for the whole thing, at least watch the short excerpt in the video below.
Note King's powerful use of anaphora with the phrase, "Somewhere I read …".
Note his eerie foreshadowing of what would happen the very next day:
Like anybody, I would like to live a long life; longevity has its place. But I'm not concerned about that now. I just want to do God's will. And he has allowed me to go up the mountain. And I've looked over. And I have seen the promised land. I may not get there with you, but I want you to know tonight that we as a people will get to the promised land. I'm so happy tonight. I'm not worried about anything! I'm not fearing any man! Mine eyes have seen the glory of the coming of the Lord!
Note how King's words are as relevant today as they were 50 years ago.
Note the power that comes with being able to communicate your ideas with coherence, conviction and passion.
On the 50th anniversary of his death, my Dr. King rest in peace.