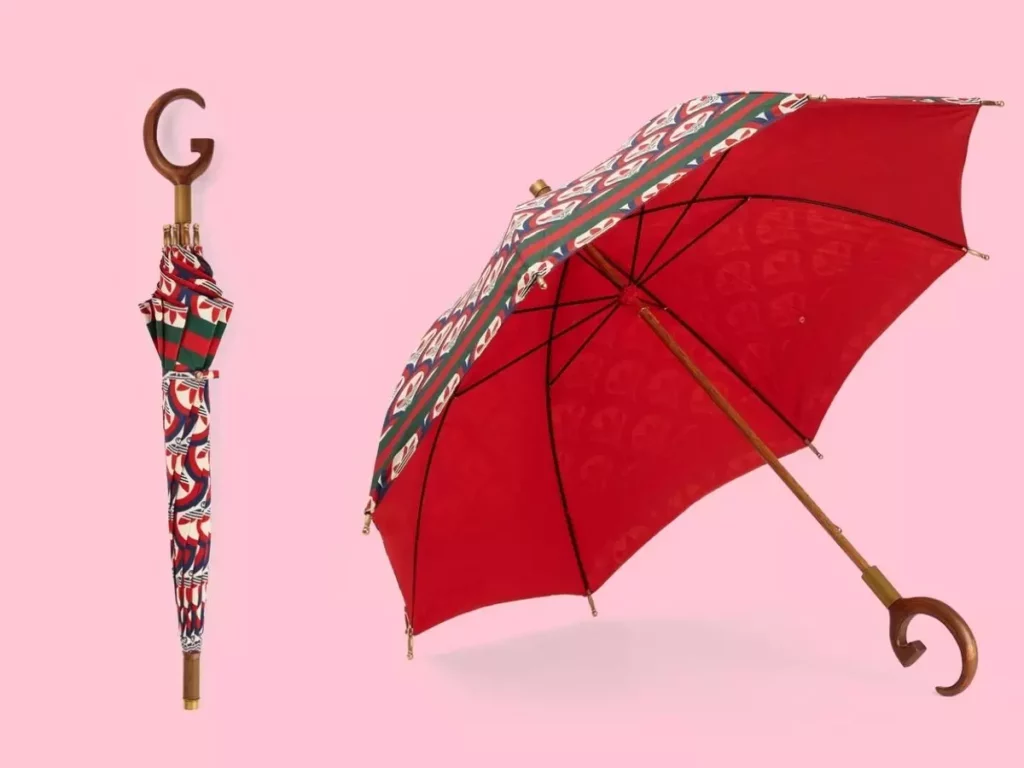 Gucci and adidas have produced a designer umbrella that retails for a cool USD 1,290. It is so expensive, that on its website page, Gucci offers a monthly payment plan. (For an umbrella.)
The "sun umbrella" has received a lot of criticism, particularly in China, because it does not protect you from the rain. To be fair, Gucci does say as much on its website. "Please note, this item is not waterproof and is meant for sun protection or decorative use". Interestingly, as of the writing of this post, the printable product description for the product does not include that wording.
I would never consider paying anything near that price for an umbrella. Besides, I am proud to use the umbrella that I received from the Swiss Red Cross for being a regular blood donor. (For those who do not speak French, the writing below says, "Giving blood saves lives".)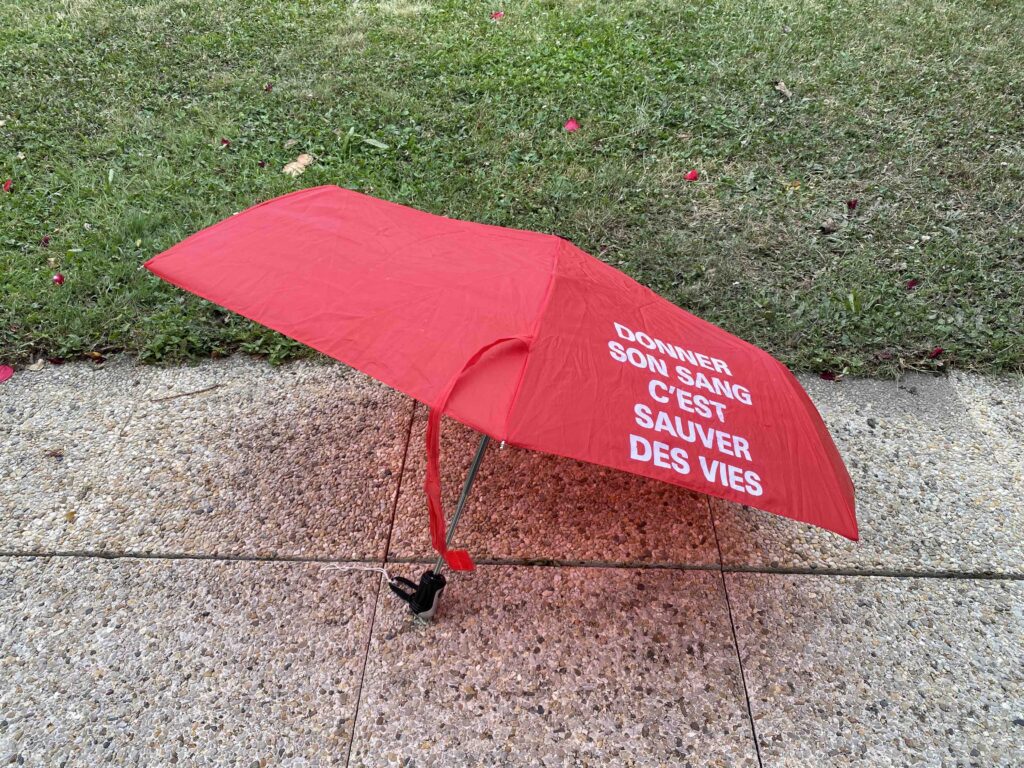 Apparently, there is a waiting list for the umbrella – Gucci's, not mine. So who am I to tell Gucci what products it should and should not offer? A company founded in 1921, with over 17,000 employees and that generated €9.62 billion in sales in 2019 clearly knows what it is doing.
Nevertheless, the Gucci "sun umbrella" and the backlash that it generated got me thinking about an important lesson for public speakers. and one about which I have written before.
Be simple, be clear
Gucci calls the product a "sun umbrella". I believe that the public relations problem that Gucci now faces stems from its use of the word "umbrella".
I bet that most people who hear the word "umbrella" think of something that will keep them dry when walking in the rain. Using the word "sun" as an adjective might lead people to reasonably expect that they could use the product to protect against both sun and rain.
Where I come from, an item that you carry to protect yourself exclusively from the sun is called a "parasol". It is made from different material than those used for an umbrella. This article explains the differences between umbrellas and parasols.
Clearly, Gucci knew exactly what it had in mind when it created the "sun umbrella". But, as the public response has shown, many people thought that it was something else.
As speakers, we must never assume that the audience will easily understand things the same way that we do. Matters that are clear to us will not necessarily be clear to the audience. How do we bridge the gap?
Thanks, Rob!
My thanks to my friend and fellow public speaker, Rob Willis, for bringing this issue to my attention. Rob has drawn some interesting public speaking lessons of his own from the Gucci "sun umbrella". I invite you to check them out on LinkedIn.