There is an old joke about a tourist who is visiting New York City. He wants to see a concert at the famous Carnegie Hall. The tourist stops a man on the street and asks, "How do you get to Carnegie Hall?" The man replies, "Practice!"
It is the same with public speaking and, indeed, most skills. You can read all the information you want (including this blog) but you will never improve without actually standing up in front of people and speaking. It's like the Nike commercials: Just Do It!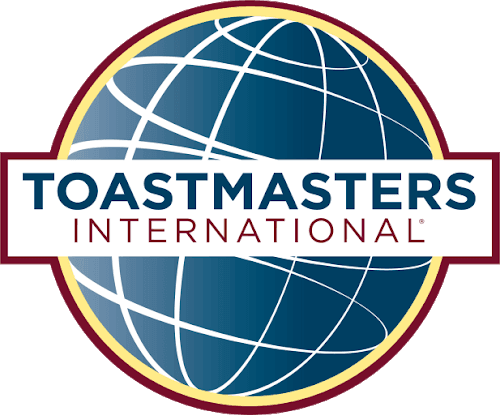 One of the most effective, economical and fun ways in which to get practice is Toastmasters. The easiest way for me to describe Toastmasters is to quote from the Toastmasters International website:
"From a humble beginning in 1924 at the YMCA in Santa Ana, California, Toastmasters International has grown to become a world leader in helping people become more competent and comfortable in front of an audience. The nonprofit organization now has nearly 235,000 members in 12,036 clubs in 106 countries, offering a proven – and enjoyable! – way to practice and hone communication and leadership skills.
"Most Toastmasters meetings are comprised of approximately 20 people who meet weekly for an hour or two. Participants practice and learn skills by filling a meeting role, ranging from giving a prepared speech or an impromptu one to serving as timer, evaluator or grammarian.
"There is no instructor; instead, each speech and meeting is critiqued by a member in a positive manner, focusing on what was done right and what could be improved."
If you are not a member, I encourage you to visit the Toastmasters International website to learn more about it. Full details are there. On the home page, there is a link on the left side that allows you to look for clubs near you. Most clubs have their own websites with details about local membership, meeting times and location, etc. My club is the International Geneva Toastmasters Club.