When it comes to being on the cutting edge of cinema … I'm not your guy. Case in point: Slum Dog Millionaire was the first movie in perhaps 20 years that my wife and I saw in the theatre before it won the Academy Award for best picture.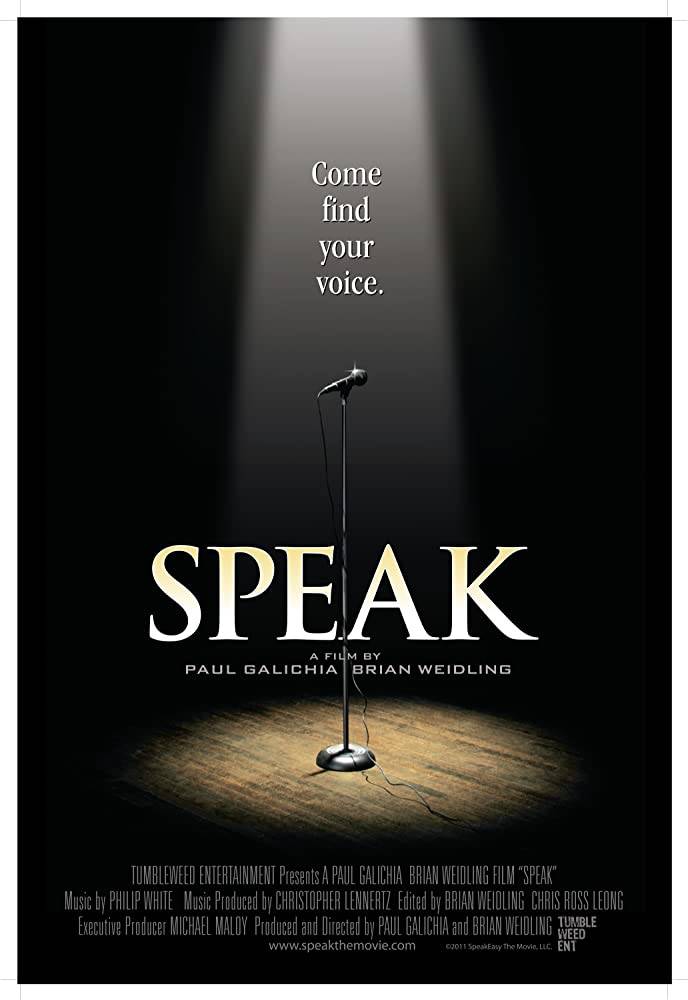 "Speak" is a documentary exploring the fear of public speaking and the ways people seek to overcome it. Specifically, "Speak" will follow several members of Toastmasters International, an organization dedicated to improving public speaking and leadership skills. …
"Speak" will chronicle the journey of several individuals on the club, or local, level who are taking on their fear of public speaking. Most are hoping Toastmasters will help give them the skills they need in order to accomplish the goals and dreams they set out to achieve in their personal and professional lives. Some of those who conquer their fear, however, decide to take on bigger challenges, like competitive speaking.