While skimming through my Twitter feed the other day, a Tweet caught my eye. It contained the link to a post on Entrepreneur by Jonathan Li entitled 10 Mistakes Successful Speakers Never Make Again. I was intrigued. I thought, I make mistakes; I should read it. So I did.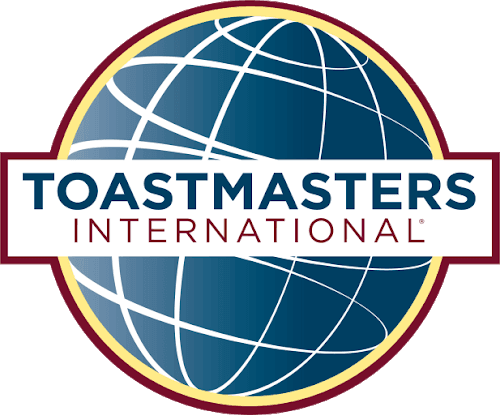 Most of what I read in the post—which was published in May 2015 but is still being shared—I expected to find. What I did not expect was the recommendation not to join Toastmasters.

I did a double-take. For a moment, I thought there must be a typo, but no, I read it correctly. Here is the entirety of what Li wrote in defence of his recommendation:
Successful speakers don't go to Toastmasters, because the organization's forced-to-clap environment is unrealistic. Successful speakers practice public speaking in front of live audiences that provide constructive feedback. The realistic environment helps them grow and succeed faster.
Not only is this the flimsiest of rationales, it's just plain wrong. Let's deconstruct Li's argument.
1. The definition of a "successful" speaker is subjective. For some, being a successful speaker could be getting paid to speak or giving a TED Talk. For others, success might be something as simple as being able to give a toast at a wedding without falling apart. The vast majority of Toastmasters have no intention of becoming professional speakers; they just want to become more comfortable in front of an audience. Speaking at Toastmasters has helped many people achieve this level of "success".
2. Li states that successful speakers "[don't feel] terrified before speaking in front of groups". One of the benefits of Toastmasters is that it helps people be more at ease when speaking in front of others. Yes, a Toastmasters audience is supportive, but people have to start somewhere. Telling people that they should "choose to turn their nervousness into excitement" and "focus on transforming lives and making a big impact" is all well and good, but you need to do that in front of a real audience. A Toastmasters meeting is one of the places where you can get this opportunity.
3. Toastmasters has a "forced-to-clap" environment that is unrealistic. Yes, clapping is a big part of Toastmasters and even I find it a bit much at times. But for some, the applause is important (see Point 1 above) and, in any event, it is certainly not a reason not to join.
4. "Successful speakers practice public speaking in front of live audiences that provide constructive feedback." Well, at Toastmasters, people speak in front of live audiences that provide constructive feedback. In fact, in my experience, Toastmasters provide more constructive feedback than you get in many corporate settings. Sure, the feedback is sometimes heavier on the positive side than on suggestions for improvement, but depending on the experience of the speaker, that is not a bad thing. Experienced speakers should be given more constructive criticism than novice speakers. You want to encourage people, not discourage them.
5. "The realistic environment helps them grow and succeed faster." Fine, but what is a "realistic" environment? Nowhere in his post does Li offer an example of a "realistic" environment where people should speak. Presumably, he means anywhere but Toastmasters. However, every speaking situation is different; every speaking situation offers different opportunities for growth. I am a firm believer that if people want to hone their speaking skills, they should definitely speak in front of non-Toastmaster audiences. No issue there. But why does that preclude them from speaking at Toastmasters as well? It should not be an either / or proposition.
6. Li concludes his post by stating, correctly, that no matter how we may be as speakers, we need to keep improving. He then encourages readers to "learn from other successful speakers, attend seminars, and watch the best TED talks." While I agree with his suggestions, there is a glaring omission. What about … practice speaking in front of people? That is the best way to become a better speaker. You could watch every TED Talk ever given, but until you go on stage yourself, you don't really know what it's like. Toastmasters is a place where you can get on stage.
This week I had phone call with my good friend and fellow speaker, Conor Neill. Conor is part of a close network of speaker-friends that I have here in Europe. We collaborate on projects, share ideas and refer work to each other. We look out for one another and constantly try to improve each other's game.
During our discussion, Conor asked how I try out new material before using it with clients. One of the ways is to join Toastmasters, which I use as a laboratory where I can experiment. Sometimes things work and sometimes they don't, but it is always a valuable learning experience. I tell people to think of, and use, Toastmasters as a place where they can stretch themselves; a place where they can try things that they wouldn't risk doing in a "realistic" environment. Few places offer this kind of oratorical sandbox. I fail to see how taking advantage of such an opportunity is anathema to successful public speaking.
I have been a member of Toastmasters since mid-2007. I have given dozens of speeches there, spoken at Toastmasters conferences across Europe and won several speech contests at the highest level. Two years ago, I left a secure position as a lawyer at the World Health Organization to pursue a full-time career in public speaking.
I have worked with some of the largest, best known companies and organizations in the world. I have given a TEDx Talk to 700 people. In the past year, I have been paid to speak at events in Canada, the United States, Argentina, Switzerland, the Netherlands, Spain and Finland, and I already have bookings late into 2017.
Am I a successful speaker? I suppose it depends on your definition of success. However, to the extent that I have had any success, the fact that I did join Toastmasters has made a positive contribution. It is not perfect and it should not be the only place you speak. But it is a great organization that can offer you a lot of benefits.
Don't join Toastmasters? That's just short-sighted, bad advice.