OK, full disclosure. This post has nothing to do with public speaking. But hey, it's my blog, so I get to bend the rules from time to time.
I couldn't let the day go by without acknowledging the fabulous effort put forth by the Canadian Team at the Vancouver Olympics. With 14 gold medals, we topped the standings for the first time and set a record for the most gold medals won by any nation at any Winter Olympics.
And no gold medal was more anticipated, more desired, more vital than the one earned by our men's hockey team in its 3-2 victory over the United States.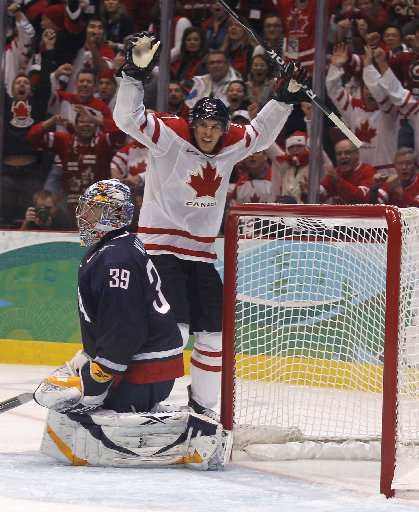 It was one of the most exciting games I have seen – and I have seen many. When Sidney Crosby netted the winner on a great pass from Jarome Iginla at 7:40 of the overtime period, our house erupted. And even though we now live in Switzerland, we could feel the energy reverberating from Canada.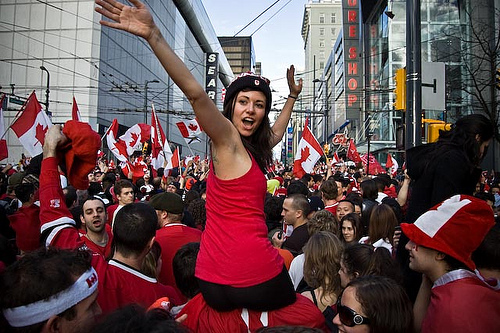 Photo courtesy of Christopher Bevacqua
Crosby's goal will rank up there with Paul Henderson's goal in the 1972 Summit Series and Mario Lemieux's goal in the 1987 Canada Cup.
If you are not Canadian, it is difficult to appreciate the significance of the game of hockey for us. Many countries are mad about football (soccer); some are focused on several sports (for example, baseball, basketball and American football in the United States).
In Canada, we might play and follow other sports, but none is on par with hockey. It has no equal in our national heart and mind. Hockey is uniquely woven into the Canadian psyche. It is our game.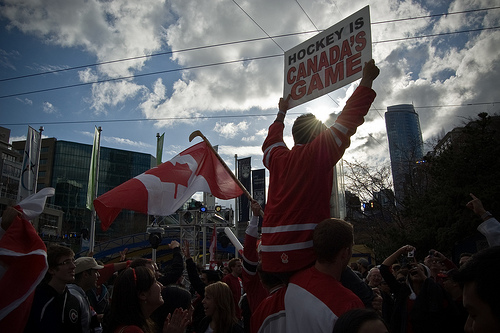 Photo courtesy of Christopher Bevacqua
Roch Carrier wrote, "Les hivers de mon enfance étaient des saisons longues, longues. Nous vivions en trois lieux: l'école, l'église et la patinoire; mais la vraie vie était sur la patinoire." ("The winters of my childhood were long, long seasons. We lived in three places – the school, the church and the skating rink – but our real life was on the skating rink.")
Stephen Leacock said, "Hockey captures the essence of Canadian experience in the New World. In a land so inescapably and inhospitably cold, hockey is the chance of life, and an affirmation that despite the deathly chill of winter we are alive."
Hockey is a part of what it means to be Canadian. And it was good to get back in touch with that part yesterday.