Thank you? No thanks.
Much has been written (in this blog and elsewhere) on ways to improve the quality of slide presentations by, for example, reducing the number of words on a slide, using good visuals, going easy on the bullet points, turning the screen black from time to time, etc.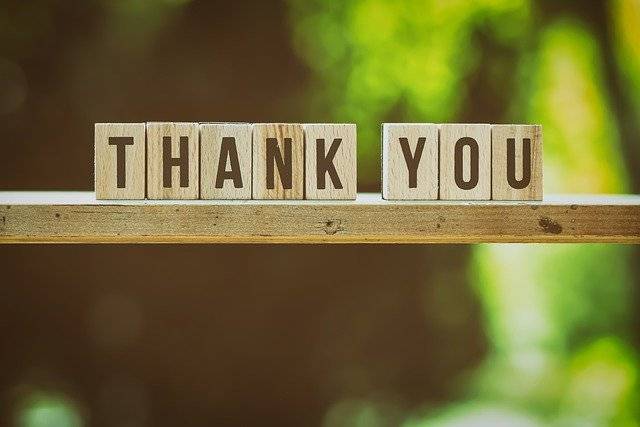 Today, I want to share another tip for your presentations. Drop the slides at the end that say: "Thank You" and "Questions?". Sometimes it's one or the other; sometimes it's both on the same slide. Occasionally, it's a quick "Thank You" slide followed by a "Questions?" slide. None of them is necessary.
Think about it: Your audience can certainly benefit from all kinds of slides in your presentation; for example, an aerial photo of a site on which you plan to build; a simple graph showing your company's profit growth over the last five years; a relevant quotation superimposed on a compelling photograph.
But do people really need to see the words "Thank You" or "Questions?" to understand that the presentation is over and you are now ready to have a discussion? No.
Even enhancing those slides with images such as the one to the left does not obviate the fact that they are unnecessary. Note that this image could be used effectively in the middle of a presentation, say, as a bridge between the description of a problem and a proposed solution. But you do not need it at the end to introduce the Question and Answer session.
The best way to thank your audience is to say "Thank you". If you have time to entertain questions, say so and invite the audience to ask you some. It's more personal.
There are better slides with which to end a presentation: an inspirational image that signals a call to action; a (very) short statement that encapsulates your key message; your main contact details; or no slide at all — just a black screen.
As for the slides that say "Thank You" and "Questions?"? Lose 'em!

Photo courtesy of Pete Pedroza on Unsplash