Time management is an essential skill for any public speaker. It should be part of any communications skills training course.
I previously wrote a post about why speakers should stay on time when giving a speech or presentation, and how failing to do so is a sign of disrespect. I encouraged speakers to finish on time or, if possible, before their allotted time is up.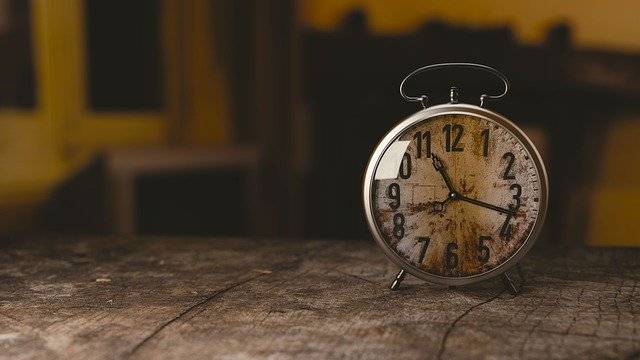 In recent months, a few presentations that I attended ran over time (in one case, significantly over time). So I thought that I would revisit the issue of time management. After reflecting on the matter, I have put together the following list of time management tips to help you manage your time when speaking in public.
1. Practice with a timer
This is the best way to know if your material is suitable (time-wise) for the occasion. If you have 30 minutes but find that you can only cover half of your material within that time, you have a problem and need to rethink the presentation. Better to rethink it before the day of the event rather than find yourself in a difficult situation on stage.
2. Have a plan to cut material
Logistics will not always be within your control and your speaking time might be unexpectedly reduced. If you are told, 20 minutes before you begin speaking, that your scheduled one-hour presentation must now be delivered in 45 or even 30 minutes, can you adjust quickly and calmly? You should know which material to cut. If you have a slide presentation, you should also be able to open Slide Sorter (in PowerPoint) or Light Table (in Keynote) and know exactly which slides to skip.
3. Double down
Prepare two versions of your presentation, one long and one short. This way, a quick switch can be made if the situation calls for it. I especially recommend this approach if you have a speech or presentation that you deliver on a regular basis.
4. Prepare a detailed handout
Having a document (not a copy of your slides) that contains all the necessary information about your subject will allow you to focus on what is most important during the presentation. You will not feel compelled to cover every possible point.
Not only will this make for a better presentation, it will make for a shorter one as well. And if, for whatever reason, your speaking time is cut, you can simply state that although you will not be addressing Topics X and Y, they are covered in detail in the handout that you will distribute.
5. Arrive early
Make sure that the room is set up properly and that all necessary equipment is working. Having technical difficulties just before you start is not only stressful, it can also eat into your allotted time.
6. Reconfirm your speaking time
Before starting, it is always a good idea (as well as polite) to reconfirm your speaking time with your host or the event planner.
7. Let the audience know of any time changes
If the previous speakers have run over time and you have to cut your presentation from one hour to 40 minutes, let your audience know that in the interests of time you will keep your remarks to 40 minutes. Doing so will put many members of the audience (who will likely be annoyed at the previous speakers for going over time) at ease, especially if yours is the last presentation before lunch or a break.
Proper time management will also put you in many people's good books. But be professional about it. Don't mention that speakers went over time or delays the organizers had in starting the event; the audience will know anyway.
8. Monitor your time during the presentation
You should have a clear idea as to where you should be in the presentation at a couple of key points, especially half time. If you reach the half way point and are behind on time, you will need to think about cutting, which should not be too problematic if you know what to cut (Point 2) and have details on the cut material in your handout (Point 4). For ideas on how to monitor your time, see Point 9.
9. Wear a watch
The room in which you speak might not have a clock on the wall, or the clock might not be easily visible. I recognize that it is not very elegant to be checking your watch on a regular basis while speaking. However, there are a few things that you can do to be more subtle about it.
(a) If you are speaking at a lectern, or have a table to which you will return during the talk (for example, to pick up a prop) place your watch on the lectern or table with the face up so that you can quickly check it.
(b) If there is nowhere to place the watch, wear it with the face on the inside of your wrist. Some of the most natural hand gestures are ones in which the palms face upwards. During those gestures, the face of watch will be towards you. You will not have to turn your wrist the other way around to check the time.
(c) Be sure that the sleeve of your shirt/blouse/suit is loose enough that you don't have to struggle to slide it over the watch. This tends to be more of an issue for men who typically have bulkier watches than women. If that's the case, consider buying a simple watch with a thin face for your presentations. Alternatively, you can leave the sleeve of your shirt unbuttoned (provided it does not look out of place).
(d) You can also use a smartphone for which there are all kinds of timing applications. A smartphone has the advantage of having a bigger face that is easier to see from a distance. The disadvantage is that a smartphone is bigger than a watch and cannot be worn. Only use a smartphone as a timer if you can place it on a lectern or table. Taking it out of your pocket in front of the audience is cumbersome, noticeable and might give the impression that you are checking your messages.
(e) Another alternative is to have someone at the back of the room signal you at set times during the presentation (half time, 15 minutes left, 5 minutes left, etc.).
10. Allow time for questions
Some speakers encourage the audience members to interrupt with questions at any point during the presentation. This approach is good for demonstrating confidence, being responsive to the concerns of others and building rapport with the members of the audience. However, it can throw off your timing. If you are going to take this approach, be sure to build in some buffer time. If you prefer taking questions at the end, I recommend that you stop your prepared presentation just before the conclusion and entertain the questions. Then, while there is still time left, stop taking questions and finish on a strong note.
11. Invite people to approach you afterwards
If you are running out of time but there are still questions, invite people to continue the conversation with you during the next break. It's simple, efficient and shows respect for the next speaker.
12. Seek permission to go beyond your allotted time
Sometimes, the audience will want to hear more from you about the subject. If you are one speaker among many at special event, you should not go over time. Instead, continue the conversation at the break (Point 11).
However, if you are the only speaker, the polite thing is to confirm with the organizer and audience whether continuing would be permissible and, if so, for how long. You can do this while on stage. If you do continue, allow those people who only planned for the originally scheduled talk to leave if they must. Once they have left, continue with those who have remained.
Ultimately, good time management is a sign of respect for your audience.