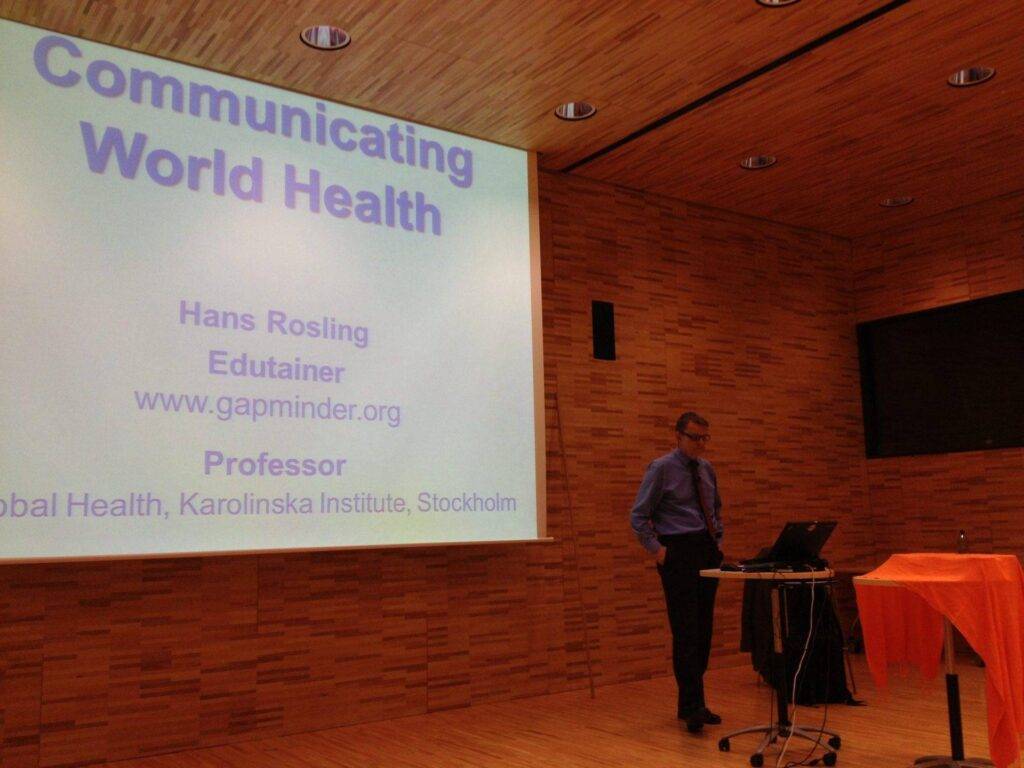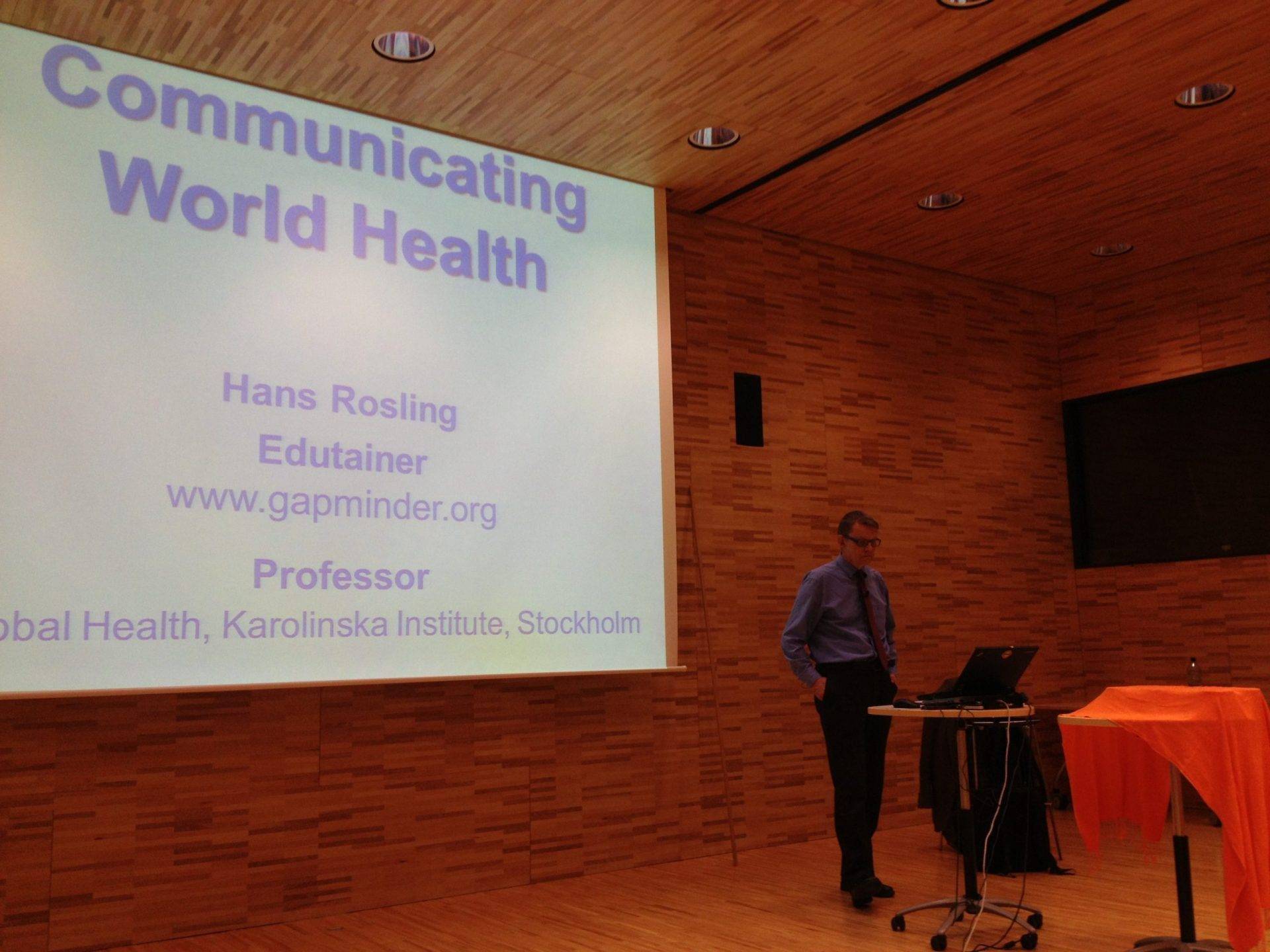 Today, I had the good fortune to meet and speak with Dr. Hans Rosling, the international rock star of statistics. I then had the pleasure of watching him give a fascinating 90-minute presentation on some key global health trends.
A physician and Professor of Public Health at the Karolinska Institute in Sweden, Rosling is also the co-founder of Gapminder, a non-profit foundation based in Stockholm. The goal of Gapminder is "to replace devastating myths with a fact-based worldview. Our method is to make data easy to understand. We are dedicated to innovate and spread new methods to make global development understandable, free of charge, without advertising."
Foreign Policy magazine named Rosling one of the "top 100 leading global thinkers". Time Magazine named him one of the "100 most influential people". His online presentations have been viewed by millions of people. If you are not familiar with Rosling, I encourage you to watch some of his online presentations; they are wonderful. See also this post that I wrote about him last year.
Hans Rosling was in Geneva this week for a two-day meeting at the World Health Organization on global health data. He stayed an extra day to give a presentation to the staff members of the WHO and UNAIDS. When I heard, earlier this week, that Hans Rosling was going to speak, I immediately blocked off my calendar. This was one presentation I was not going to miss. Hans Rosling did not disappoint. He was engaging, provocative, humorous, serious and humble.
There are several lessons that I noted from Rosling's talk. However, in the interests of keeping my blog posts to a reasonable length, I will list those lessons in follow-up posts. For now, I will briefly recount my discussion with Rosling prior to his talk, and share the bit of presentation wisdom that he offered.
I knew that seating for the event would be at a premium. Indeed, by the start of the presentation, several hundred people had filled the auditorium to overflowing. So I took some work to read and walked over 45 minutes early. When I arrived, the room was almost empty, but there was Rosling, already fitted with a microphone and fine-tuning his slide presentation.
I grabbed a choice front row seat and read my document while Rosling worked. When he took a break from his slides, I took the opportunity to introduce myself. Rosling was very friendly and relaxed. Within seconds we were discussing the need for better data on the salaries of health care professionals around the world.
The discussion then turned to his presentation. (OK, I might have had a hand in steering the conversation in that direction.) Among other things, we talked about PowerPoint and Keynote, and the integration of video, Flash Player and other software into each.
Before leaving Hans Rosling to his final preparations, I asked him what one piece of advice he would give to people who have to present data. Without hesitating, he said that once you have created your slides, put them up on the screen, go to the back of the room and make sure you can read them.
If you can't do that beforehand, display the slides on your computer screen. Then, take five or six paces backwards—and Rosling demonstrated by taking five or six paces backwards from his laptop!—and make sure you can read them. Then, he said, once you can read the slides from a distance, cut out whatever you can!