The Little League Baseball World Series is currently underway in Williamsport, Pennsylvania. I have not been following the competition closely, but yesterday I came across this story about Little League Coach Dave Belisle.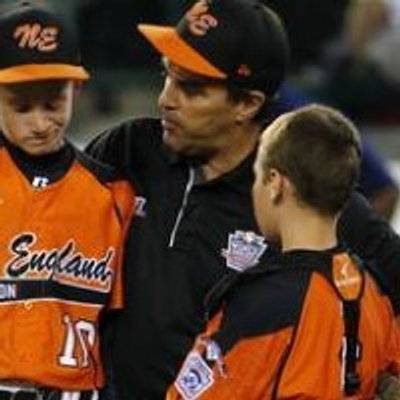 The team of Cumberland (from Rhode Island) lost 8-7 against Chicago and was eliminated from the tournament. The kids from Cumberland were, understandably, gutted. But their coach, Dave Belisle, gathered them together to deliver a final speech. The moment was captured on camera. It begins at 1:50 of the video.
Five reasons

this was a great speech

1. It was a difficult moment for the team, but Belisle still delivered when he had to.

2. Eye contact: "Everybody heads up high, let's talk for a moment here. Look, I gotta see your eyes, guys."

3. The speech was all about his audience: the boys. He talked about what they had accomplished; what they had learned; how they had grown as individuals and as a team.

4. Belisle gave the boys a call to action and a standard to which they should hold themselves for the rest of their lives: "You're going to take back for the rest of your life what you provided for a town in Cumberland. You had the whole place jumping. You had the whole state jumping. You had New England jumping. You had ESPN jumping. Because you wanna know why? They like fighters. They like sportsmen. They like guys that don't quit. They like guys that play the right way."

5. It was a speech from the heart and Belisle was not afraid to show his vulnerability: "I love you guys. I'm going to love you forever. You've given me the most precious moment of my athletic and coaching career, and I've been coaching a long time. I'm getting to be an old man, I need memories like this, I need kids like this. You're all my boys. You're the boys of summer."

It's great to see Belisle setting such a fine example of how a sports coach should act in defeat, especially when coaching a group of boys or girls. I am certain that no player on the Cumberland team will ever forget that two-minute speech.

You can read the entire text of Belisle's speech here.
Low resolution photo courtesy of Dave Belisle