I believe in the power of consistent, focused practice in one's chosen discipline. As a professional speaker, I spend a lot of time working to improve my skills. I speak, train, read and write. I watch videos of other speakers and I seek feedback on my own speeches. Jan Taminiau
However, there is much we can learn from those in other domains. It's a big world and it is important to be open to new ideas. This is especially so for those who work in fields that require them to work with different clients. As a speaker and lawyer, I have spent my career learning about the businesses and lives of a diverse array of people, companies and organizations. It's one of the things that I love about what I do.
So, every month, I spend a bit of time reading about people who work in professions about which I know little or nothing. I then try to draw out lessons that I can apply in my own life, whether related to public speaking or not.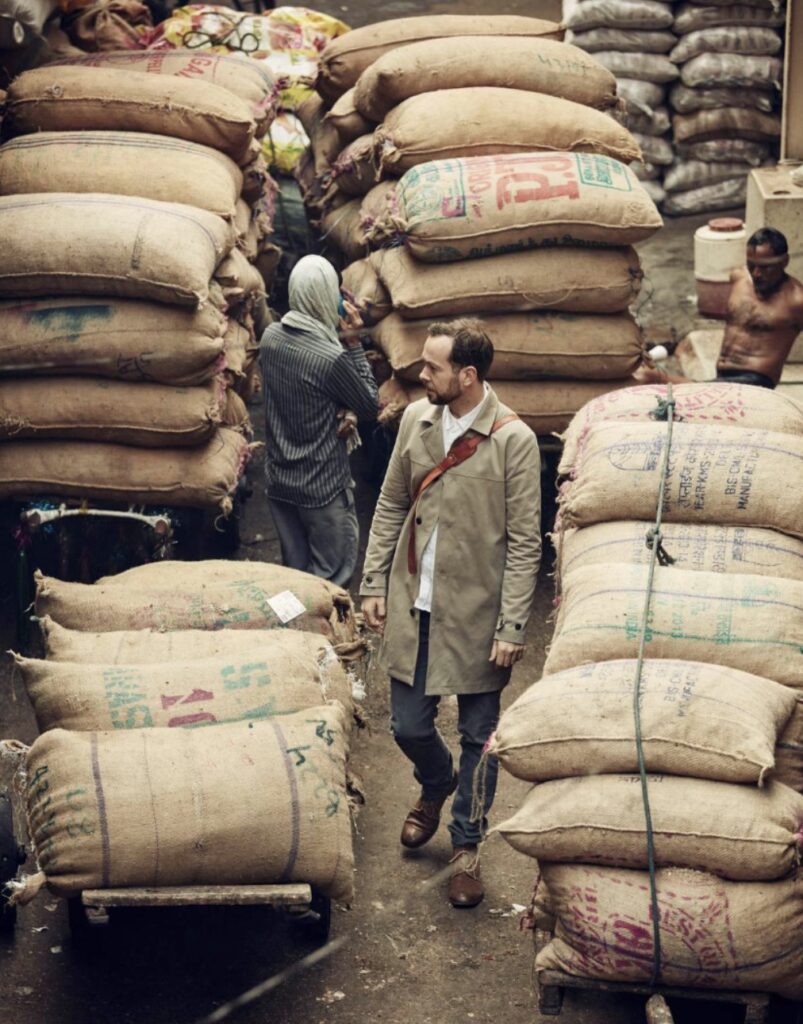 Recently, I was flying on KLM. I quickly flipped through the inflight magazine, Holland Herald. An article caught my eye, so I stuffed the magazine into my computer bag for future reading. (Many people don't realize that those inflight magazines are yours to keep. I usually leave the magazine on the plane, but if I see an article that looks interesting, I will keep it.)
The article in question was about Jan Taminiau, a renowned Dutch couturier whose fans include Lady Gaga, Beyoncé and the Dutch Queen Maxima. I found his insights into the world of fashion design interesting and useful.
Here are some quotes from the article and my takeaways.
On creativity
"The nice thing about [Delhi]," Jan Taminiau says, "is that you can still roam around everywhere, without too many rules. The kind of freedom you have here feels great, compared to the Netherlands, where everything is carefully planned. For a creative person, this is excellent. I'm always looking for that kind of freedom in my work too."
Some of my best ideas come to me when I am out wandering around in the forests near our home. That's why I always have a small notebook and pen or my iPhone with me. I need to capture the idea in the moment or it will be lost. If you find yourself stuck for ideas about your next presentation, change your scenery. Go for a walk, visit a museum, hit the gym. Get away from your office and computer for a while. But don't forget your notebook!
On newness, perfection and uniqueness
As a child, Jan Taminiau played in his grandparents' attic, among discarded antiques: tables, chairs and lamps that could no longer be sold because they were damaged. This fascinated the young Taminiau, and he still believes that just because something is damaged, it does not mean that it's no longer beautiful or should be hidden out of sight. Instead, such objects become more interesting to the couturier, possessing an idiosyncratic, unique, vulnerable quality.
Three takeaways: First, you do not need the newest, fanciest equipment to make an impact with your presentations. Second, admitting that you are not perfect, that you have made mistakes, that you have failed, can be incredibly powerful. Third, being unique makes you stand out.
On excellence and recognition
"What's most important is to deliver an excellent dress. That's far more important than getting my picture into newspapers or magazines. I've never found that interesting. I'm not looking for pats on the back from the outside world. If I've made a beautiful dress, I'm very proud. That's enough for me."
Focus on delivering an excellent speech or presentation. Everything else is secondary. If you do a great job, the recognition, contracts, etc. will come of their own accord.
On the client / audience
It's all about the product, preparing the dress, and making the lady who wears it feel comfortable, strong and feminine. The rest comes second and always has. … "I make couture, not prêt-à-porter. I work directly with clients."
Takeaway: It is always about the audience. The more you know about the client, the more likely you will be able to deliver a meaningful presentation. Spend time before the event learning about your audience and what is important to them.
On excellence
"I have the drive, I work hard and it has never been my goal to make money. I wanted to create beautiful things. In a world where almost everyone wants more, more, more, no one understood. You're supposed to go for the money. Increase profits by making things more cheaply. I don't believe in that approach."
The focus should always be on providing the audience with an excellent experience. Money and recognition, if they come, are a bonus.
On authenticity
"This park [the Haus Khas Park in the south of Delhi] feels like my Postbag Jacket. In theory, an old mailbag is something to be discarded, not very nice at all. But I feel the opposite, I think it's just fine the way it is."
We can improve our public speaking skills, but we should not try to change who we are. Our authenticity is one of the most valuable things we can bring to the stage.
Photo courtesy of Holland Herald, KLM