In a previous post, I announced that Rhetoric – The Public Speaking Game™ is now available as an app. You can read that post here.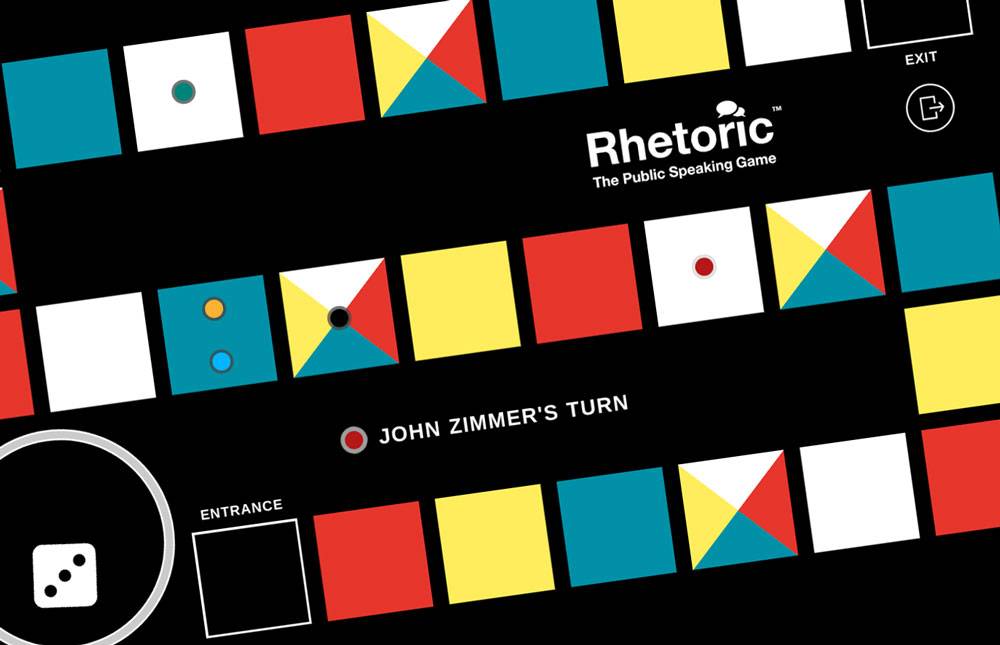 For now, you can play RHETORIC in English, Spanish, French, German and Catalan. We will add more languages in the future. And, we will soon be releasing our first major upgrade to the app: the addition of a Family theme of cards. Many people have told us that they love playing the game with their children. We have created 100 new cards (50 Topics and 50 Challenges) that are perfect for a family evening of fun, learning and bonding.
We hope to release the update before Christmas. And remember, when you purchase the app, you will get all updates (new languages and themes) for free, even if the price of the app goes up. Speaking of price, we want to do something for people this Thanksgiving and Black Friday.
For two days only, we have reduced the price of the RHETORIC app by 40%. You can now pick it up for the bargain price of $2.99 (or your local equivalent) in the App Store or on Google Play. But hurry! The price goes back up to $5.00 on Saturday, 26 November 2016. And when we release the new Family theme of cards, the price will go up a bit more. So get RHETORIC now and benefit from the low price and free upgrades to come.
More and more people are noticing RHETORIC and the app has been getting great reviews. It has been featured on Springwise. Dan Pink, author of A Whole New Mind, Drive and To Sell is Human, calls Springwise "an amazing roundup of new business ideas and surprising business models from around the world."
To see how the game is played, here is a short video.
RHETORIC is available here at Apple's App Store and on Google Play. It looks great on tablets and smartphones.
Now, it's your turn to speak!