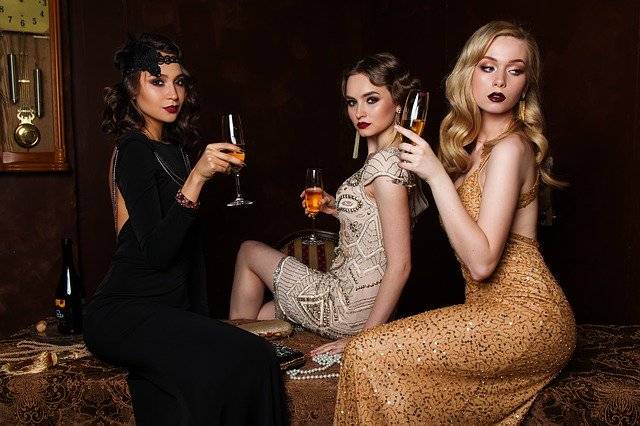 A fashion tip for women. When it comes to giving fashion advice, I am on thin ice. When it comes to giving fashion advice to women, I have fallen through the ice. But on one point, I stand firmly on solid ground.

If a woman is going to speak and she knows that she will have to use a microphone, it is important that she find out what kind of microphone it will be. There are four kinds:
For mounted and handheld microphones, I have no fashion advice for women whatsoever. But, for lapel and headset microphones, I do have an important tip.
Lapel and headset microphones are increasingly the most common types of microphones used at conference and other events. In the images below, Christine Lagarde and Marissa Mayer are speaking with headsets. Sheryl Sandberg is speaking with a lapel microphone.
Embed from Getty Images Embed from Getty Images Embed from Getty Images
Headsets and lapel microphones each have a wire that connects the microphone to a battery pack. Battery packs are the size of a small but chunky cell phone. And they have a clip to attach to the speaker's clothing.
For men, it is straightforward. Run the wire inside the shirt or jacket and clip the battery pack on the belt in the back. I've done it hundreds of times
For women, things can be more complicated. Many women speak while wearing a dress. The dress itself is usually appropriate and professional; the problem is that, often, there is no good place to attach the battery pack. I have been behind stage with other speakers and have witnessed tech people struggling mightily (and delicately!) to help women find a place where they could attach the battery pack. In some cases, the women had to resort to dropping the battery pack down the front of their dress and clipping it to their bra.
Thus, if you are a woman and you are going to speak at an event, find out beforehand if there will be a microphone and, if so, what kind. If it is going to be a lapel or headset microphone, be sure to wear something that will make your life easier when it comes to wearing the microphone and battery pack. Otherwise, you might find yourself in the same situation in which Northern Irish broadcaster Christine Lampard (née Bleakley) once found herself!