Pico Iyer is a renowned essayist and novelist who is best known for his travel writing. He has been to some of the most far-flung places on the planet and his writings have appeared in leading newspapers, magazines and literary journals.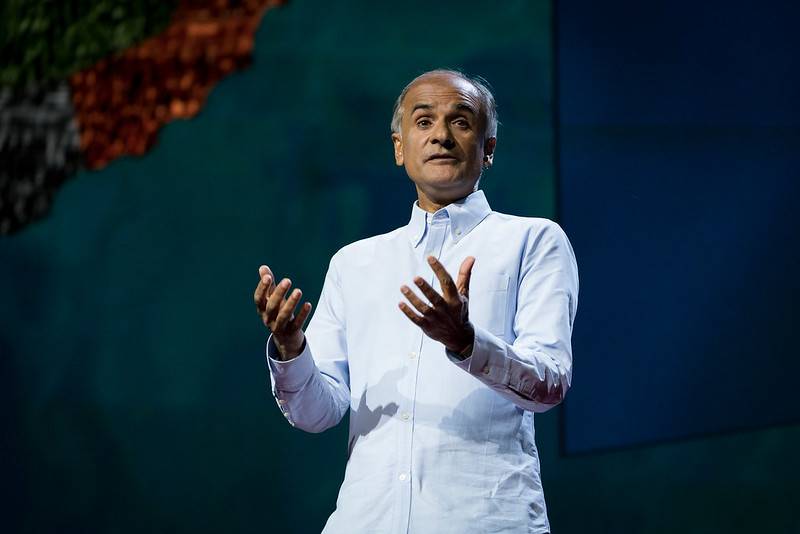 In the TED Talk below, Iyer discusses a theme that some might find counterintuitive coming from a famous travel writer: the importance of going nowhere, doing nothing and just being still.
Iyer's gentle approach belies a powerful truth. Technology is making things move faster and faster. It is thus increasingly important for our well-being to slow down and just be still.
The same holds true when we speak to an audience.
I have frequently written about the importance of slowing down and pausing when we speak, such as here and here. And one of my favourite quotes from Mark Twain is all about the power of the pause. In his talk, Iyer delves into this theme:
Like many in Silicon Valley, [Kevin Kelly, co-founder of Wired Magazine] tries really hard to observe what they call an Internet Sabbath, whereby for 24 or 48 hours every week they go completely offline in order to gather the sense of direction and proportion they'll need when they go online again. The one thing perhaps that technology hasn't always given us is a sense of how to make the wisest use of technology.
And when you speak of the Sabbath, look at the Ten Commandments. There's only one word there for which the adjective "holy" is used, and that's the Sabbath. I pick up the Jewish holy book of the Torah; its longest chapter is on the Sabbath. And we all know that it's really one of our greatest luxuries, the empty space. In many a piece of music, it's the pause or the rest that gives the piece its beauty and its shape. And I know that I as a writer will often try to include a lot of empty space on the page so that the reader can complete my thoughts and sentences and so that her imagination has room to breathe.
The last part of the last sentence — "… so that her imagination has room to breathe" — is fundamental to public speaking. When a speaker pauses, audience members can reflect on what she has just said; they can find the relevance of the speaker's remarks in their own lives. That is how you get your message across, because it is always about the audience.
Keep Pico Iyer in mind the next time you have a speech or presentation. As he says in his concluding remarks,
[I]n an age of acceleration, nothing can be more exhilarating than going slow. And in an age of distraction, nothing is so luxurious as paying attention. And in an age of constant movement, nothing is so urgent as sitting still.