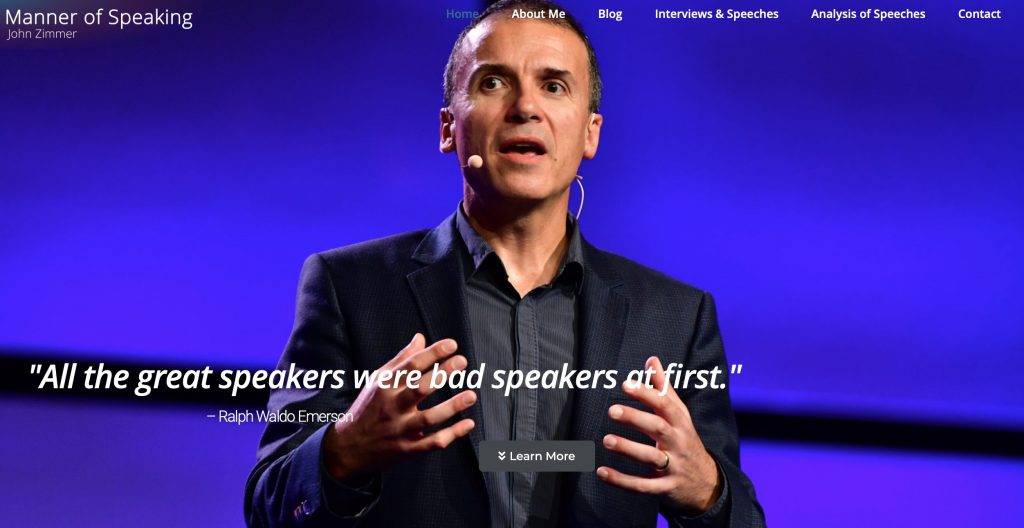 Manner of Speaking has a new look. I began writing my blog on public speaking in May 2009. After almost 11 years and nearly 4 million visits, it was time to upgrade the website.
Over the past two months, I have been working with Moonshot, a team of website developers based in Budapest, Hungary. They have been terrific in terms of technical skill and responsiveness to my feedback.
For longtime readers, the site will have a different feel, but rest assured that all of my previous content is still there. The blog posts, the analyses of speeches, everything.
Migrating an 11-year-old website to a new platform is a lot of work, and there are still a few bumps to be ironed out such as paragraph spacing and fixing some links in old posts. But we wanted to get the new site up and running. Work will continue over the coming weeks, so please be patient if something does not look 100% right. We will get there!
Have a look around and see what you think. I welcome any comments on the new site in the Comments section below. And stay tuned for new features that we are working on.
My sincere thanks for being a Manner of Speaking reader. I look forward to bringing you great content on this new platform! In the meantime, I hope that you and your family are safe and healthy.