Manner of Speaking has a new logo.
For a website devoted to public speaking and presentation skills, there were many designs I could have chosen. A microphone or lectern or speech bubble were some of the obvious ones. But I didn't want obvious; I wanted something that reflected my approach to public speaking.
Here it is:

Eagle vision
In my workshops, I teach participants that when it comes to public speaking, they need to have eagle vision. An eagle's eye is a marvel of nature. Here are just a few fascinating facts:
Whereas humans have 180-degree field of vision, an eagle's field of vision is an incredible 340 degrees. It can see almost entirely around its head.
An eagle's eye is up to eight times more powerful than a human eye. As it flies, an eagle can survey a large amount of territory, but it can see a rabbit or a fish at a distance of three kilometres. To put this into context, if you had eagle vision, you could stand on the roof of a 10-story building, look down, and see an ant crawling across the pavement!
As the eagle dives after the rabbit or fish, both the eagle's lenses and corneas change shape to allow it to keep its prey in perfect focus.
An eagle's vision is pretty impressive.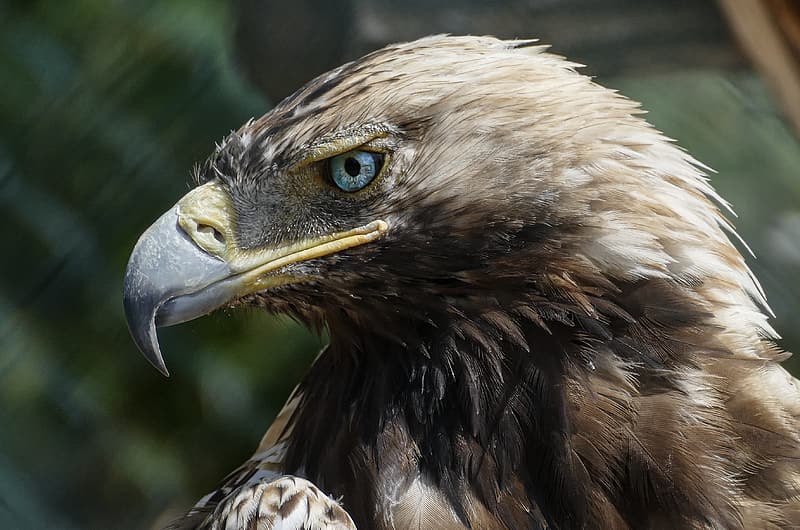 Eagle vision for public speakers
As speakers, we can do the same thing, metaphorically, with any speech or presentation that we have to deliver. We need to be mindful of both the big picture and the fine points.
Too many people make the mistake of going too quickly into the details. We need to step back and think about our audience, our subject and ourselves, and how each relates to the other. We need to think about our objective and our message and why the audience should care about the message.
Once we understand the big picture, we can start to focus on the details of our talk such as the content, the elements that we will use to support our message, slides and all logistical matters.
Having eagle vision is also important when it comes time to deliver your talk. You need to arrive early and get a feel for the entire room. Then you need to walk the stage, meet the tech person, check the lighting, test the microphone. When your talk has begun, you need to look at the entire audience but also connect with individuals.
From the moment you start working on your presentation until the moment you walk off the stage, having eagle vision will help you make your talk a great one.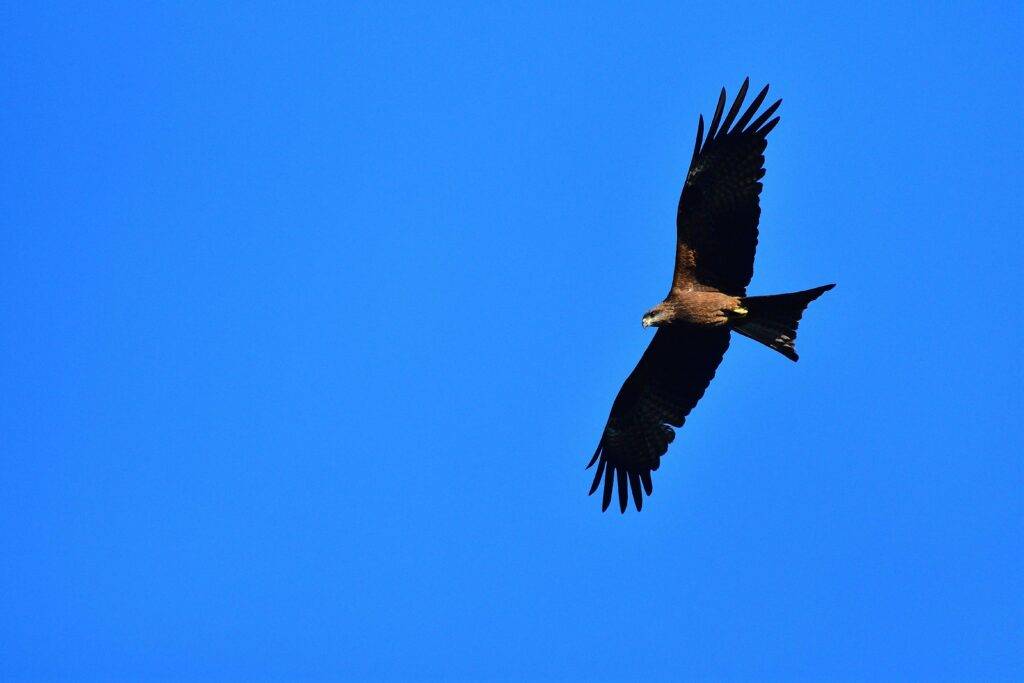 Other aspects of the logo
There are two other symbolic aspects of the logo that represent important principles of public speaking.
First, the colour. The dark blue represents logos (logic) and ethos (credibility) – two of Aristotle's three pillars of persuasion – solid, structured, trustworthy. The red wing represents pathos (emotion) – Aristotle's third pillar of persuasion – passion, excitement, energy.
My thanks to Vlad Matei for working with me on the design.