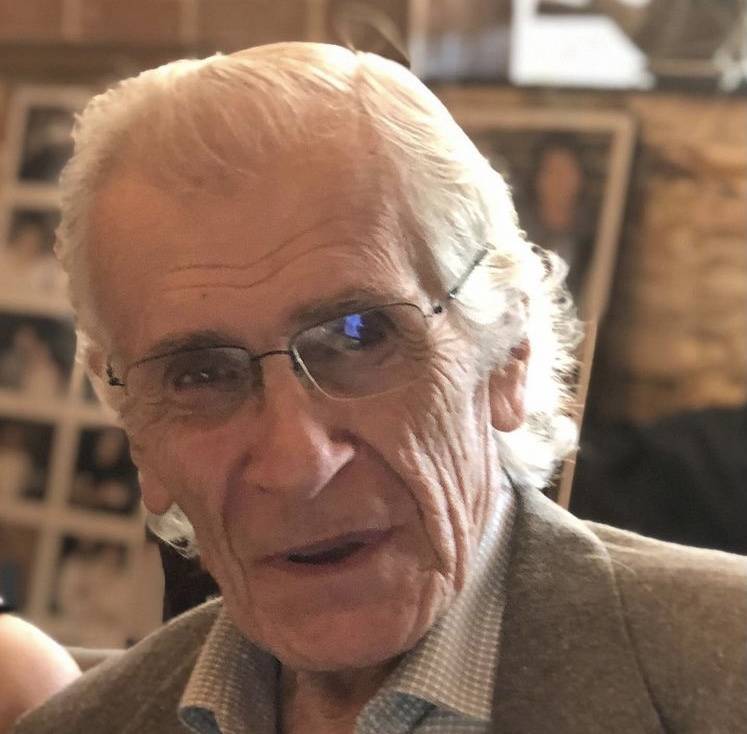 At the end of January, I had to travel to Canada on short notice because my father was ill and in hospital. Sadly, he passed away on 18 February 2021. That's why I have not posted anything in the past several weeks.
As difficult as this time has been, I am grateful. I was able to surmount all the pandemic-related hurdles that now make international travel a challenge; I was able to get through a mandatory 14-day quarantine in a hotel room in Toronto; and then I was able to travel to visit with my father for more than a week before he passed.
As a family, we were incredibly fortunate. The hospital where my father was being treated has not had a single case of COVID and we were given 24-hour access to him in his room. Many people have not been as lucky with their loved ones during the past year.
My father, after whom I am named, was born in Budapest, Hungary. He and his family came to Canada as refugees in 1948, a few days before Christmas, and settled in Port Colborne, Ontario.
Dad worked hard to help support his family during those years and was very involved in the local Hungarian community. He was a gifted singer and active in the Port Colborne Operatic Society for many years. It was there that he met my Mom, the love of his life, at the show Annie Get Your Gun. They married in 1959.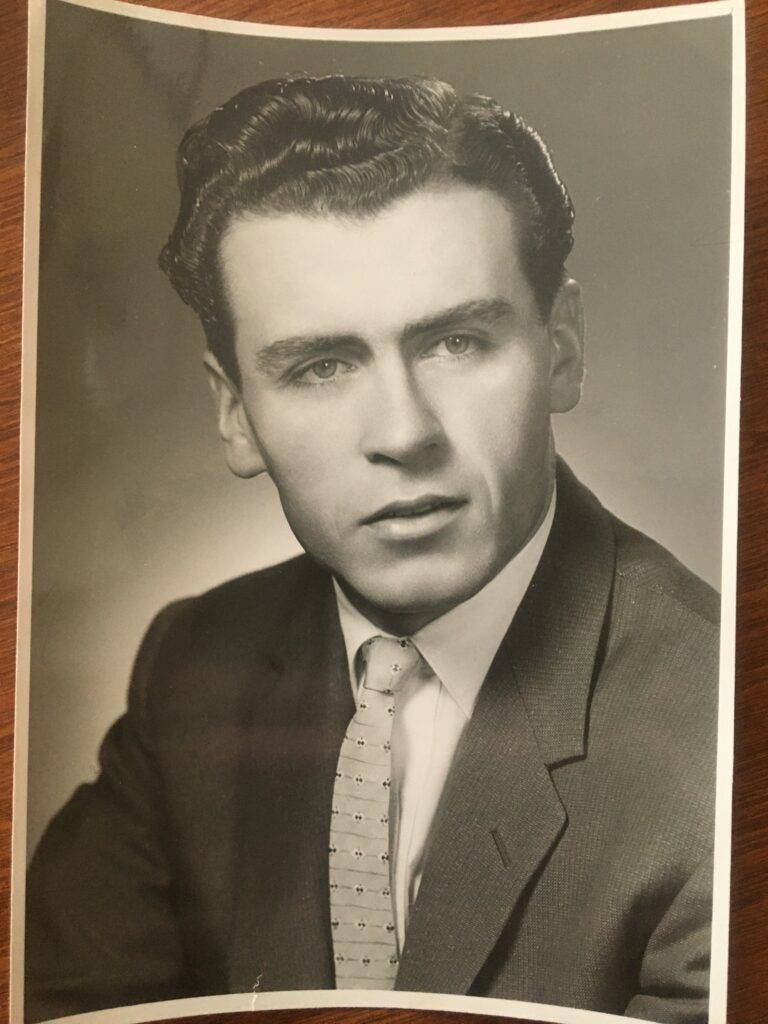 Dad was a skilled plumber, electrician and carpenter. There was nothing he couldn't design, build or fix. I've seen him take apart and rebuild everything from a car engine to a washing machine to an antique clock. Unfortunately, the handyman gene never made it down to me.
As mentioned above, Dad was a great singer. Later in life, he rekindled his love for singing as a tenor with the Dukes of Harmony, Toronto's renowned barbershop chorus, performing in concerts in Canada and the US. The singing gene never quite made it to me either.
My father was a fantastic public speaker. He honed his skills as an orator through the Christopher Leadership Course and became one of its instructors. I heard him speaking in public several times when I was younger. Even though English was his third language, he mastered it and never failed to hold his audiences in thrall. While in Canada, I came across some of the many materials on public speaking that he had read over the years.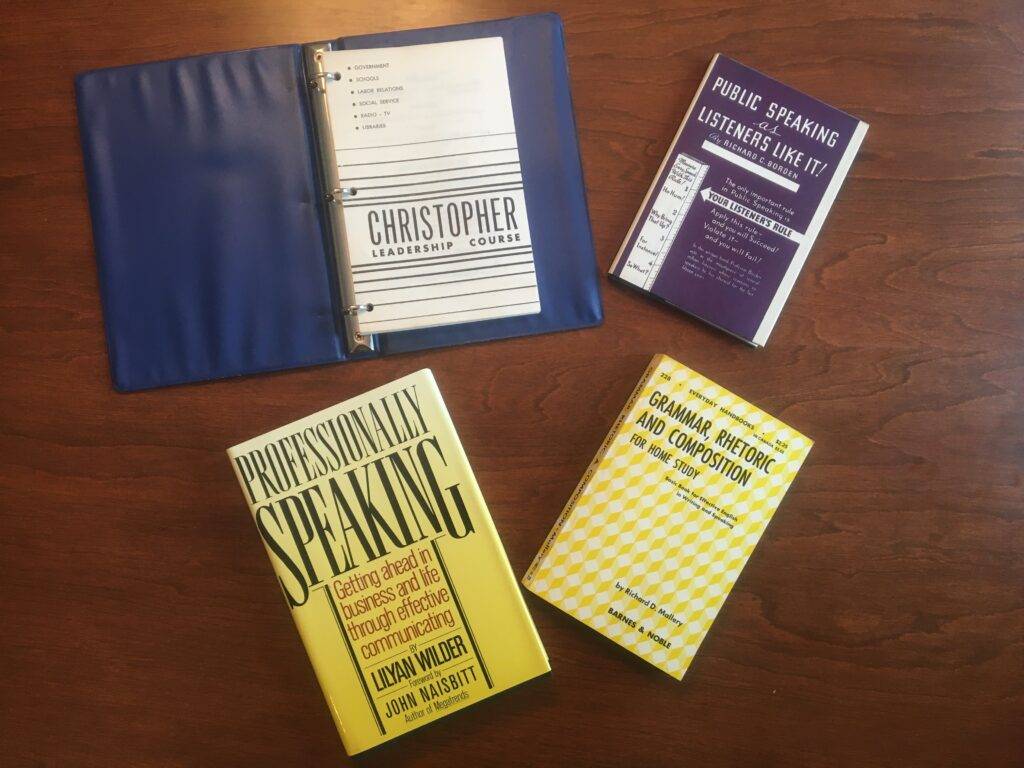 Dad was a gifted storyteller. He often shared fascinating stories about life in Hungary, Germany and his early years in Canada. My two daughters are the oldest of his grandchildren; I have fond memories of them sitting, enraptured, as he regaled them with tales of days gone by.
Perhaps a little bit of the public speaking / storytelling gene trickled down to me. Even so, as many relatives told me over the years, when it came to public speaking, Dad was on another level.
Always willing to help others achieve their potential, my father spent his career in the Training and Development Department of the International Nickel Company of Canada (Inco) and the Apprenticeship Program for the Ontario Provincial Government.
Among his boxes of memorabilia, I discovered some great acetate transparencies – the precursor to PowerPoint for those of you who are too young to remember them – that Dad had created for some of his trainings.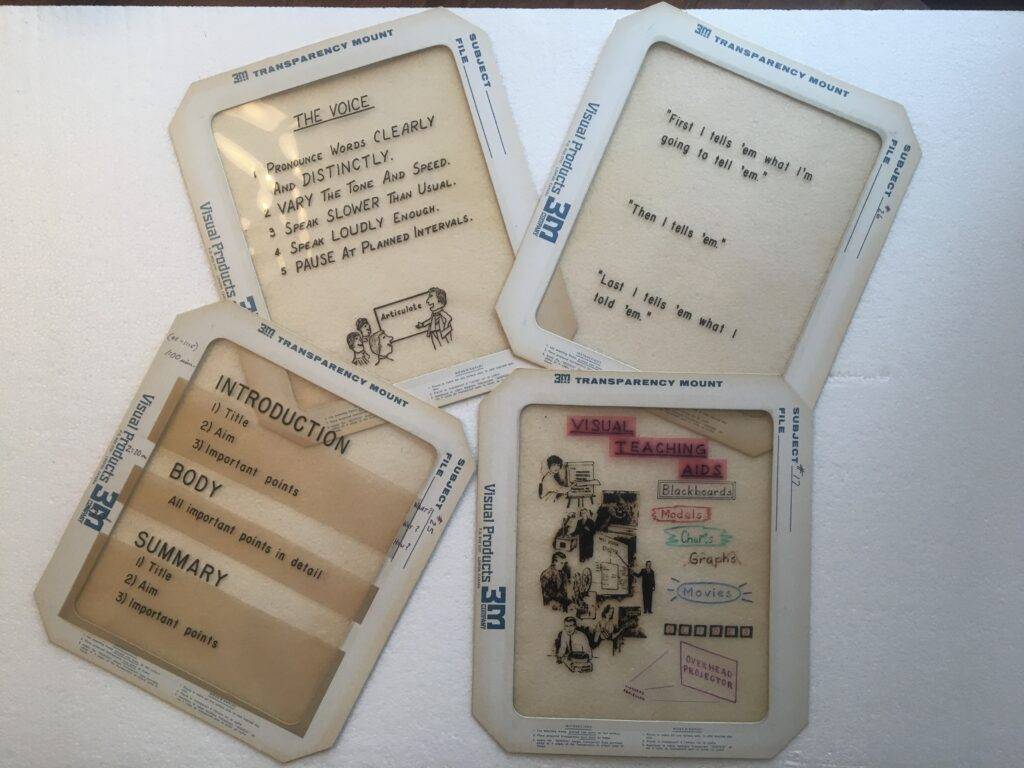 I remember how much my father enjoyed conducting those trainings and workshops, and helping people become better versions of themselves. Now that I am doing similar work, I can appreciate the feeling and am proud to have followed, at least in part, his path.
Have a good journey, Dad. I love you.