Too often, people don't focus on the right things when they speak in public.
They worry about how they look or whether the microphone is working properly. They wonder where they should place their hands. If someone in the audience is looking at their cell phone, they think that the person is not interested in them. Or they start thinking about things that happened earlier that day or that will happen later.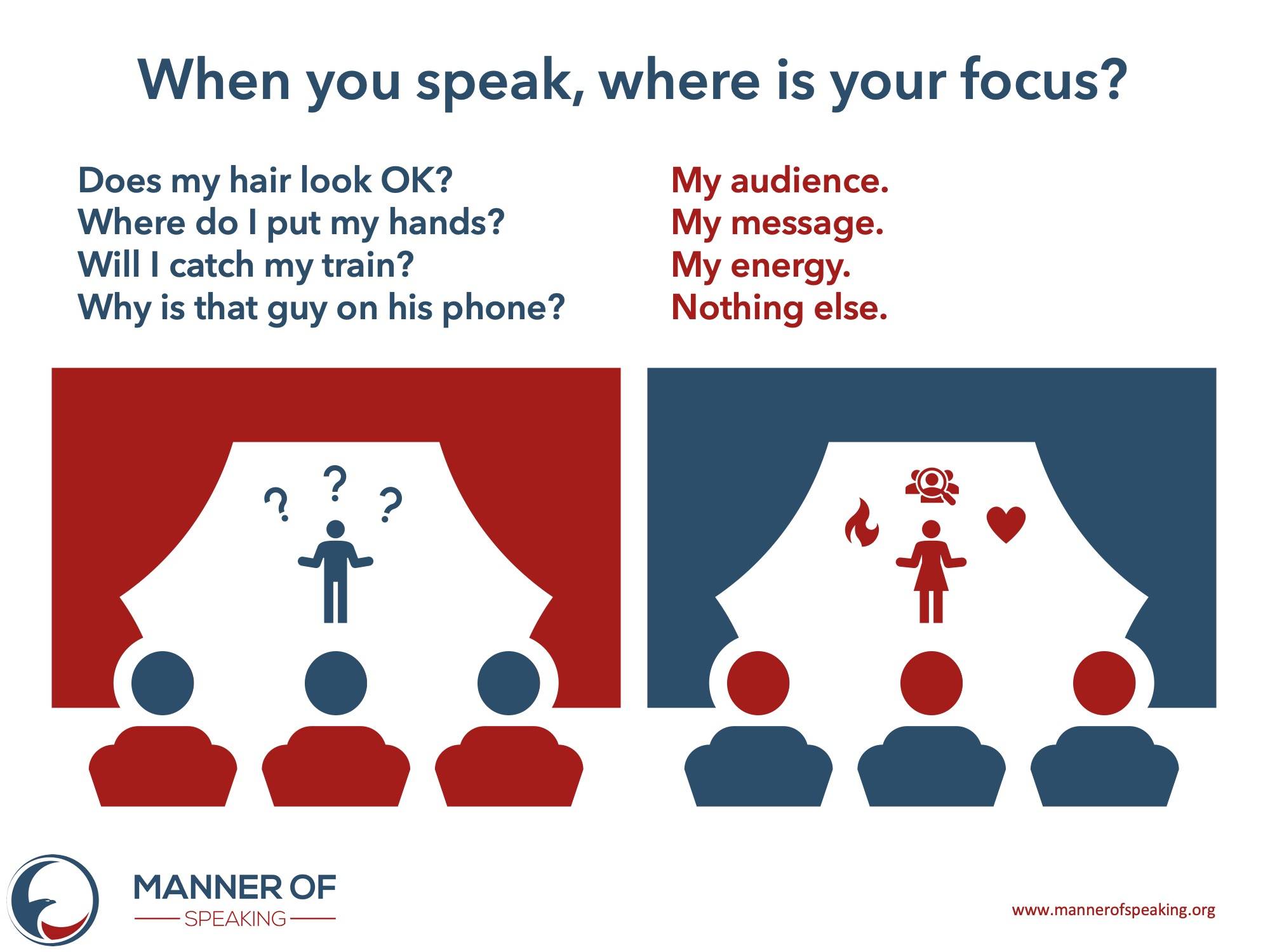 Of course you must take care of your appearance and make sure the microphone works. But those are things that you should do before you go on stage. Furthermore, you don't spend your days wondering what you should do with your hands; if you don't think about them, you will be much more natural. And, what happened before or what will happen after your talk is irrelevant to what is happening during your talk.
As for people on their cell phones, get used to it. They are not going away. Besides, how do you know that they don't have a sick child at home and are just checking in? Or that they are waiting for an important email? Or that they are on social media saying what a great job you are doing? You don't know, so don't worry about it.
There are only a few things on which you should focus when you are on stage speaking in public: your audience; your message and your energy level. Focus on these things and the rest will take care of itself.