Writers spilled a lot of ink over the past few days about Lance Armstrong in the wake of his confession to Oprah Winfrey. And more ink will doubtless continue to flow in the weeks, months and years to come.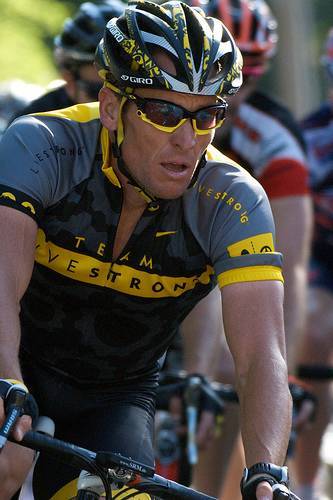 This past weekend, I watched Lance Armstrong's confession with interest for two reasons. First, as a public speaker, I was curious to see how Armstrong would present himself. After more than a decade of vehement denials (and worse) concerning allegations of doping, this admission was monumental and would be scrutinized by millions. How would he handle it? Second, as an avid cyclist who has followed the Tour de France closely for almost 25 years, including seeing it live here in Europe on numerous occasions, I have followed Armstrong's story from the beginning.
Confessions of a Public Biker
By most of the accounts that I have read, Armstrong's confession has not been well received. People have called it callous, cold, calculated and worse. He has also received considerable criticism for choosing to confess on Oprah instead of before, say, the World Anti-Doping Agency (WADA), the United States Anti-Doping Agency (USADA) or even a panel of haredened sports journalists who have been following the story for years. (I suspect that he will get his chance before WADA and/or USADA before too long.)
His confession was underwhelming. For starters, it came very late in the day, long after the writing was on the wall. It was less of a confession and more a capitulation before the mountain of incontrovertible evidence against him.
More fundamentally for me, however, was the fact that there was too little remorse, too little contrition for the disappointment he has become for millions of people, and for the significant harm that he caused others. This is not just a story about doping and a coverup; it is also about the vicious and systematic way in which Armstrong and his team of legal and public relations hounds went after innocent people with threats, lawsuits and psychological intimidation. Lives were completely disrupted and, in some ways, ruined.
Yet, at times Lance Armstrong almost seemed to try to make light of the moment, either by laughing or smiling or even joking. For example, his attempt at light-heartedness when saying that he called Betsy Andreu a "crazy bitch" but he never called her "fat"! To see how hurt Andreu was, watch this excerpt from her CNN interview with Anderson Cooper.
Another example. When asked about what he did to Emma O'Reilly, a former masseuse for this team, this was how Armstrong responded:
Oprah Winfrey: What about the story Emma O'Reilly tells about the cortisone and you having the cortisone backdated. Is that true?
Lance Armstrong: "That is true."
OW: What do you want to say about Emma O'Reilly?
LA: "Hey, she's one of these people that I have to apologize to. She's one of these people that got run over, that got bullied."
OW: You sued her?
LA: "To be honest, Oprah, we sued so many people I don't even [know]. I'm sure we did."
There's a big difference between "she got run over, she got bullied" and "I ran over her, I bullied her". The way Armstrong said it depersonalized the matter; the way he should have said it would have been a direct acceptance of responsibility. And are we really to believe that he couldn't remember whether he had sued her?
There are plenty of other examples from the interview and you can read about them elsewhere. For me, Lance Armstrong only truly showed his vulnerability and his regret for his actions when describing the toll that they have taken on his mother and, especially, how he teared when describing his admission to his 13-year old son. That is the kind of remorse that he should have shown throughout the interview.
I would tell Lance Armstrong to forget the jokes, forget the smugness. And forget the arguments about the unfairness of a lifetime ban from competition. There will be a time for you to make your case on that point, but that time is not now.
I cannot imagine must have been going through Armstrong's mind in the minutes before the interview with Oprah began. The pressure must have been incredible. And I have no doubt that he received a significant amount of (legal) coaching in terms of what he could and couldn't say. But if he hoped to win in the court of public opinion, he hasn't.
On a personal note
I love cycling.
I have spent a lot time in the saddle and have put tens of thousands of kilometres into my legs over the years. Living just outside Geneva, Switzerland, I have a cycler's paradise with an almost limitless selection of flat, hilly and mountainous terrain in a stunningly beautiful setting. I ride a Trek 5900, one of the best racing bikes ever made. (And, yes, Trek was the bicycle of choice for the teams on which Armstrong rode.)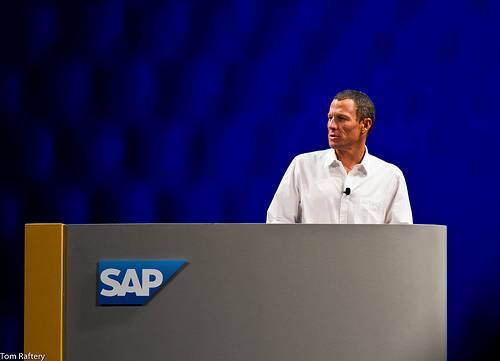 I have followed the Tour de France and the other great bike races for years. My wife Julie and I got engaged in France in 1991 and spent three days in the French town of Alençon cheering on riders like Greg LeMond, Steve Bauer and Sean Kelly. When my daughters were younger, we would pack food, drink and chairs and go watch the Tour when it came close to our home. I have cycle up most of the great Alpine climbs of the Tour, including the Galibier, the Madeleine, the Croix-de-Fer and the mythical Alpe d'Huez. I have books, videos and magazines about cycling at home. It's a great sport.
And when Armstrong made his remarkable comeback from cancer, I believed in him. Like millions around the world, I found his story inspirational. I read his book, It's Not About the Bike. And for most of his Tour victories, I cheered him on.
Around the time Lance Armstrong won his fifth Tour, I had read enough articles and reports that I began to have my doubts. During his sixth and seventh victories, I felt sure that he had doped. When, in 2007, I read David Walsh's excellent book, From Lance to Landis, any lingering doubts evaporated. So for me, the Oprah confession was really the sad dénouement to a story that had ended long ago.
The quality of mercy is not strained
So, should we forgive Lance Armstrong? That is the big question on a lot of people's minds. While some (disappointed) supporters are standing by him, from what I have read, it seems that most people are not in a forgiving mood. Even Armstrong himself acknowledged, "[T]his is too late. It's too late for probably most people, and that's my fault."
Perhaps. But we start down a slippery slope when, with a wave of our hand, we write someone off as forever being unworthy of forgiveness. And people have forgiven others for much more serious transgressions. South Africa, under the leadership of Nelson Mandela and Archbishop Desmond Tutu chose truth and reconciliation when retribution would have been much easier. Or consider this incredible story of the man who forgave and befriended the man who killed his brother during the genocide that took place in Rwanda. Can we really do less?
Of course, this does not mean that Armstrong is to be absolved based on his interview with Oprah. Far from it. That interview was only a first, small, step. It will take much more. It will take sincere and personal apologies to those people whom he harmed and the payment of millions of dollars in restitution. He will have to cooperate fully with the appropriate legal and sports authorities to provide names, dates and details in an effort to aid cycling in its seemingly endless battle. It will take years.
But if Lance Armstrong is willing to make a sincere effort to atone for his wrongs, even if such atonement includes never competing in a sanctioned event again, even if it means significant financial penalties, even if it means possible jail time for fraud or perjury, then I would be willing to forgive.
A long, arduous climb lies ahead of Lance Armstrong. Perhaps the most difficult climb of his life. Certainly harder than his climbs up the Col du Tourmalet or Mont Ventoux or Alpe d'Huez. If he is sincere, he can reach the summit. We should wish him well on his journey.