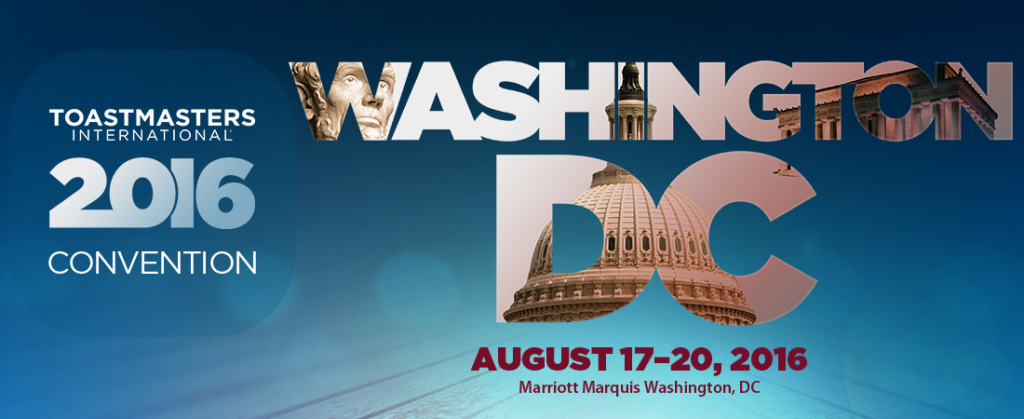 The 85th Annual Toastmasters International Convention will be held in Washington, D.C. this August. The International Convention is the highlight of the Toastmasters year and I am delighted to have been chosen as one of ten speakers who will present there.

I will be speaking about improv, a special form of theatre in which players create entire scenes on stage in real time and without any prepared script. It is something that I have come to love and respect. I perform in Geneva, Switzerland as a member of the Renegade Saints and regularly run workshops for companies on how improv can benefit them.
The benefits of improv
Here is the description of my session from the International Convention website:
Improvisational comedy or "improv" is fast, funny and unpredictable. It's a lot like life: there's no script, the path isn't always clear; and no one is sure how it's going to end. Improv is about handling unexpected situations with others.
Solutions come when people support each other and work together. Comic legend Bill Murray has described improv as "the most important group work since they built the pyramids."
The principles of improv are highly relevant for personal and professional development and can help people become better parents, partners, colleagues and speakers.
In this session, John will teach you some of these principles and how to apply them in your daily life. And you're going to have a lot fun in the process. So check your comfort zone at the door–this experience will be highly interactive–and spend an enjoyable hour to improv(e) your life.
Toastmasters International has just issued a press release about the speakers who will present at the International Convention. You can read it here.
If you are going be at the International Convention, it would be great to meet you in person. Please be sure to say hello.