Last summer, Florian Mueck and I released the app version of Rhetoric – The Public Speaking Game™, the world's first public speaking board game.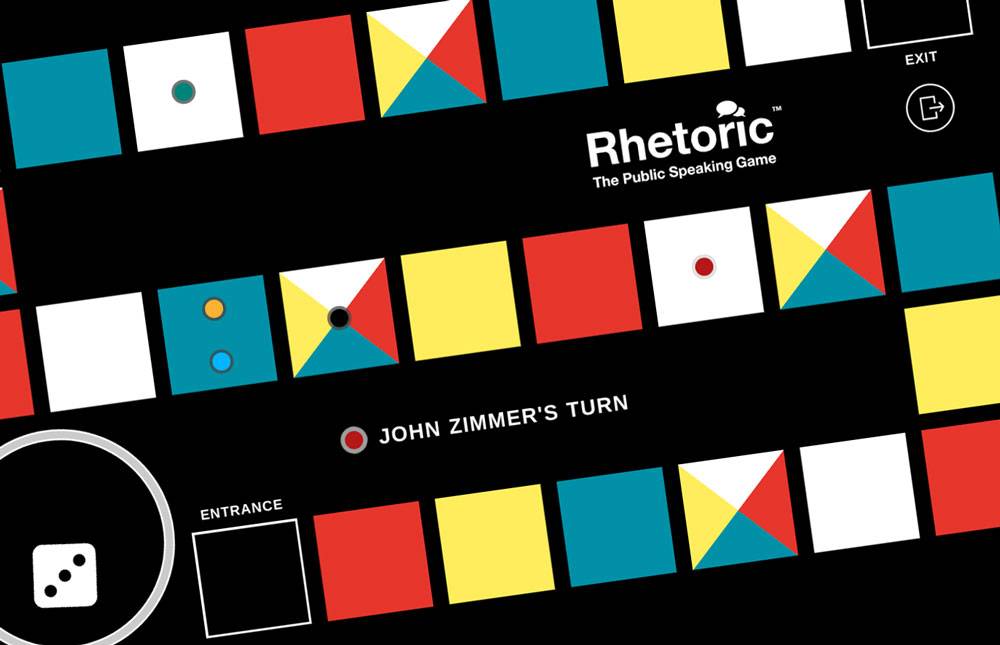 One of the great things about an app is that you can update it with new features. The first of those new features is now here: the Family theme.
Over the last several months, we have received messages of support from all over the world. Many people have told us that their children love playing the game. The thought of being able to help young people become comfortable with public speaking—a skill that is going to be crucial for them throughout their lives and careers—was inspiring. So we decided to make the Family theme our priority.
We have added 50 new Topic Cards and 50 new Challenge Cards that are perfect for family members of all ages. Now, you can choose to play the Classic or Family themes.
As of the date of this post, you can play RHETORIC in English, Spanish, French, German and Catalan. But more languages are coming. We are also working on new themes that we will add to the app. When you purchase the app, you get all updates (languages and themes) for free.
RHETORIC is being noticed by more and more people and has been getting great reviews. It has even been featured on Springwise. Dan Pink, author of A Whole New Mind, Drive and To Sell is Human, calls Springwise "an amazing roundup of new business ideas and surprising business models from around the world."
RHETORIC is available on the App Store, Google Play and the Amazon app store. If you download the app, we would be grateful if you would rate the game and leave a brief comment. It helps us get the word out.
Now, it's your turn to speak!