This is the fifth and final post in a series based on the sketches that graphic recorder Linda Saukko-Rauta made during my public speaking workshop in Hämeenlinna, Finland. I was speaking at the 2019 edition of the Summer School of Rhetoric.
Today's sketch is about making your message stick; i.e., ensuring that the audience will remember your message. It is based on the book Made to Stick by Chip and Dan Heath. I wrote a series of posts on the book several years ago. You can find the first post on the book here.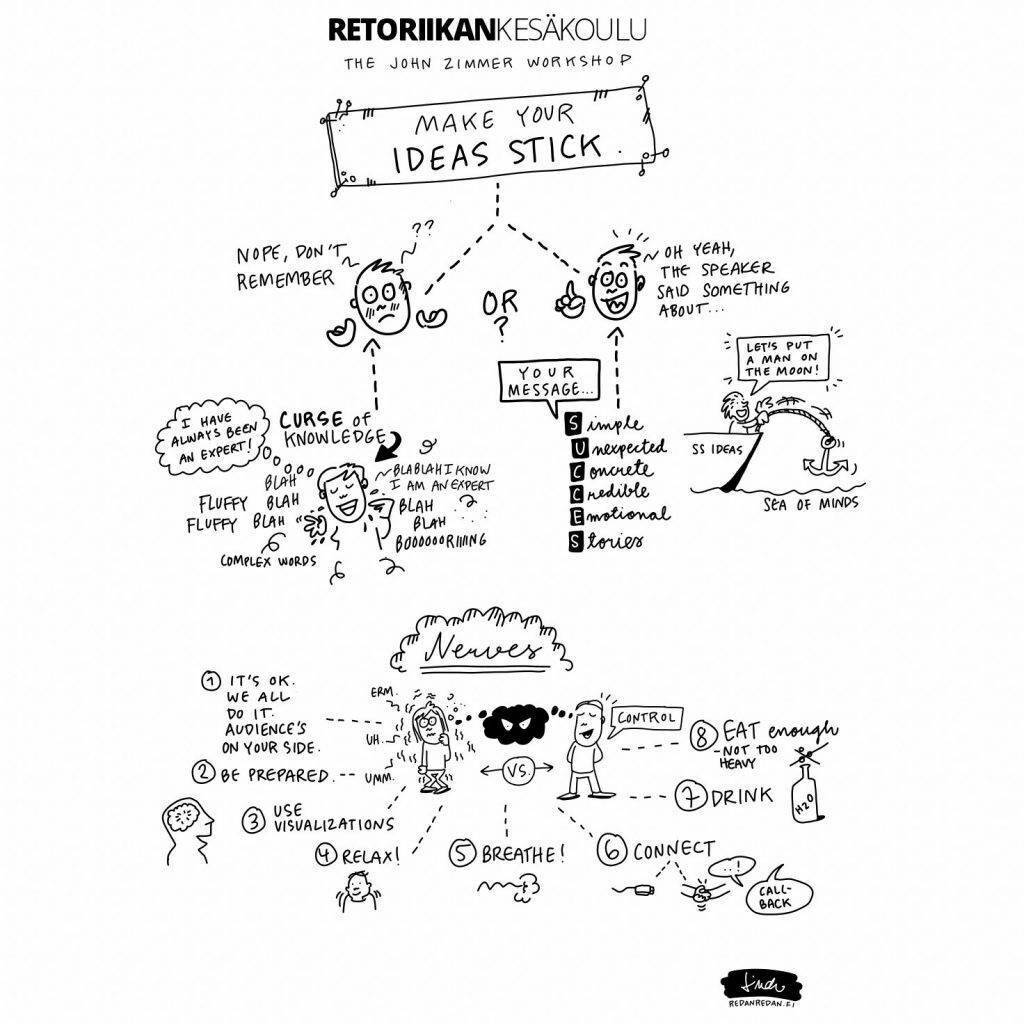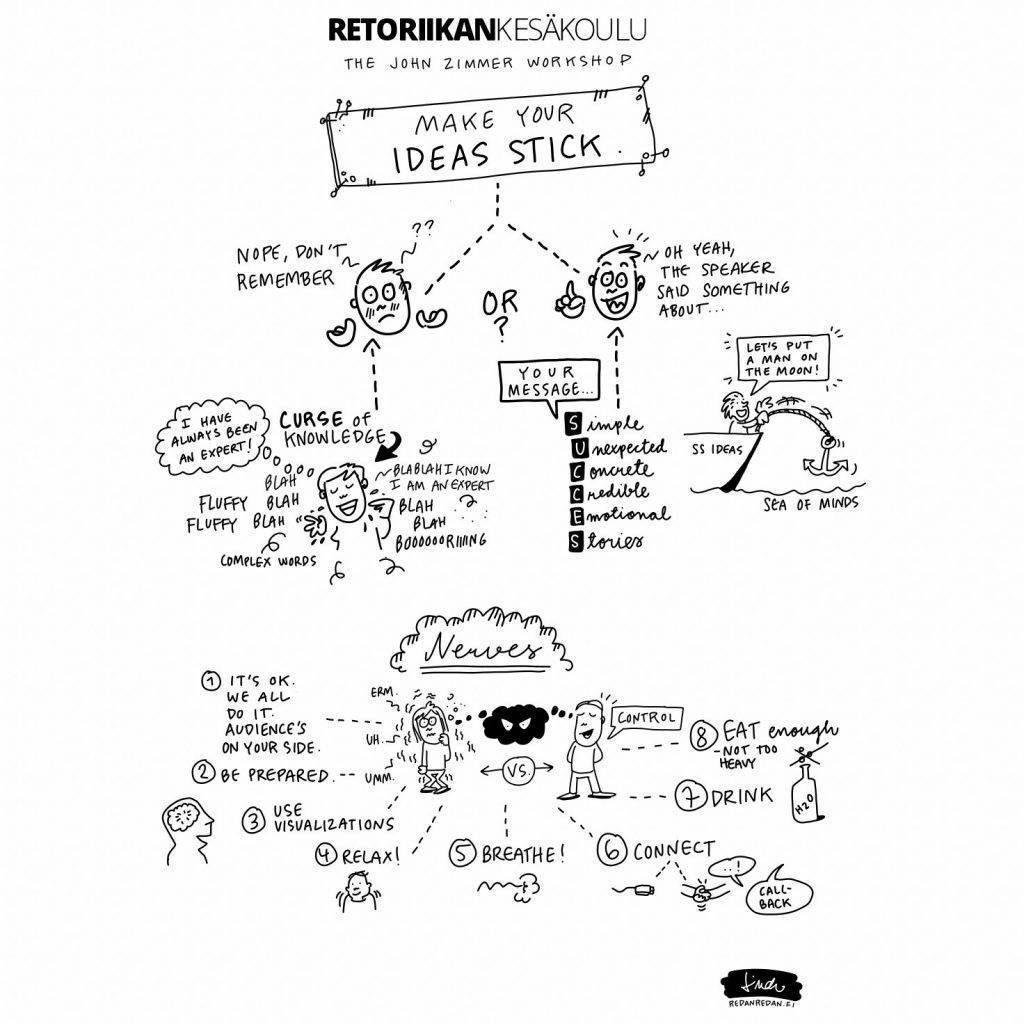 For the previous sketch in the series, please click here. And for more on making your message stick, please click here.