I recently had the privilege of traveling to Dakar, Senegal. There I worked with 30 officials from the United Nations (in French) to help them improve their public speaking and presentation skills. These men and women are doing important work in often difficult conditions all over Africa. It was a privilege for me to be with them.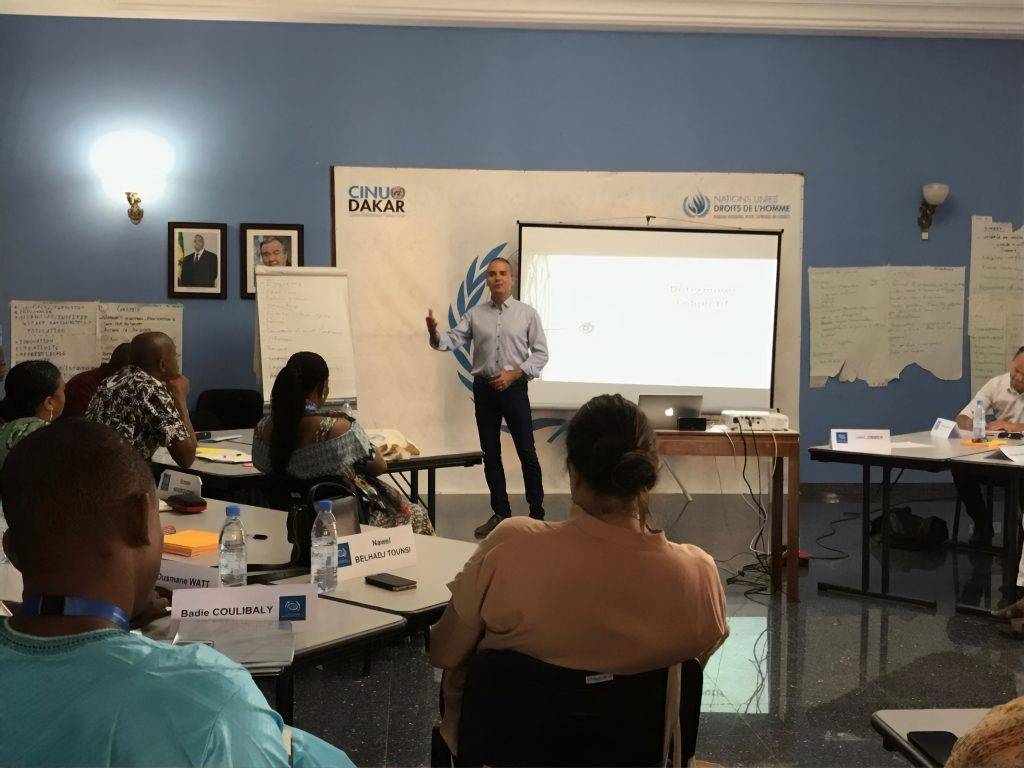 After my workshop, I stayed a few extra days to experience a bit of the country. On one of those days, I visited an island off the north coast of Dakar, Île de Ngor.
Ngor is a beautiful, tranquil island. A great place to spend the day alone with your thoughts, ambling along sandy lanes lined with bougainvillea or sitting on the edge of rocky cliffs above the ocean.
While visiting Ngor, I shot this video to share a few reflections from my workshop.
It is important to be mindful and respectful of cultural differences when speaking in another country. But there are some principles that are universal when it comes to public speaking. Principles like connecting with your audience, structuring your talk, and using the timeless wisdom of Aristotle to move your audience to action.
A big thank you to everyone from the United Nations with whom I worked. And a big "Jërëjëf" to the people of Senegal.