Humour is powerful. When used well in a speech or presentation, it can have a profound impact on the audience. This, in turn, can help get your message across. The infographic below sets out six benefits of humour.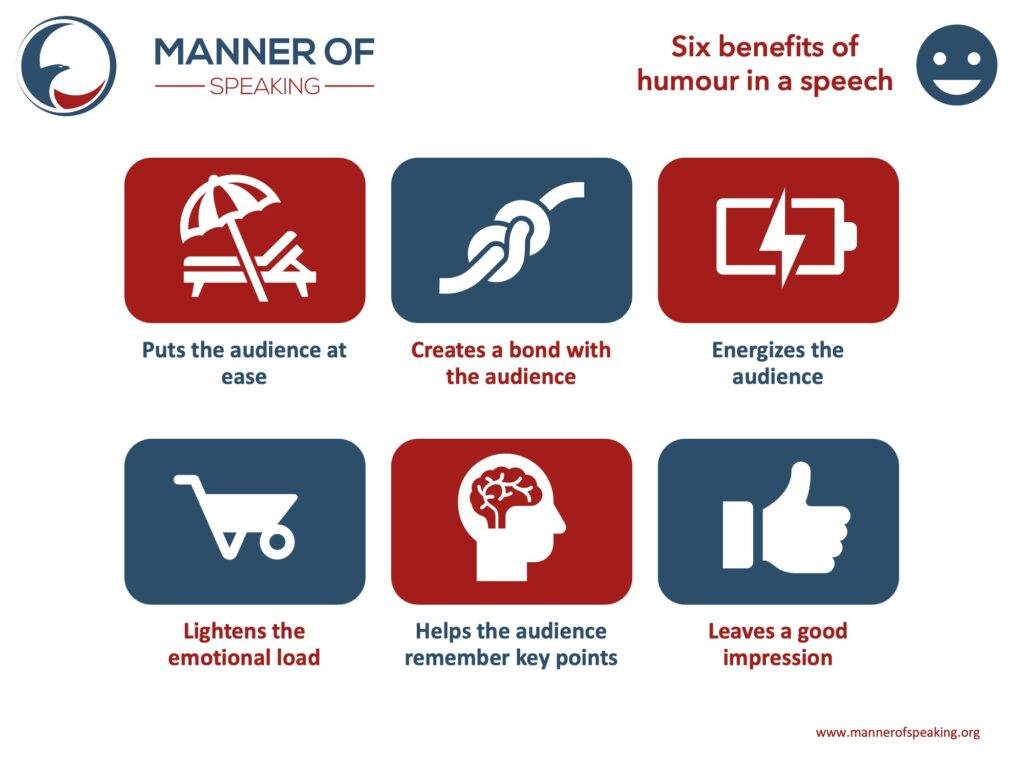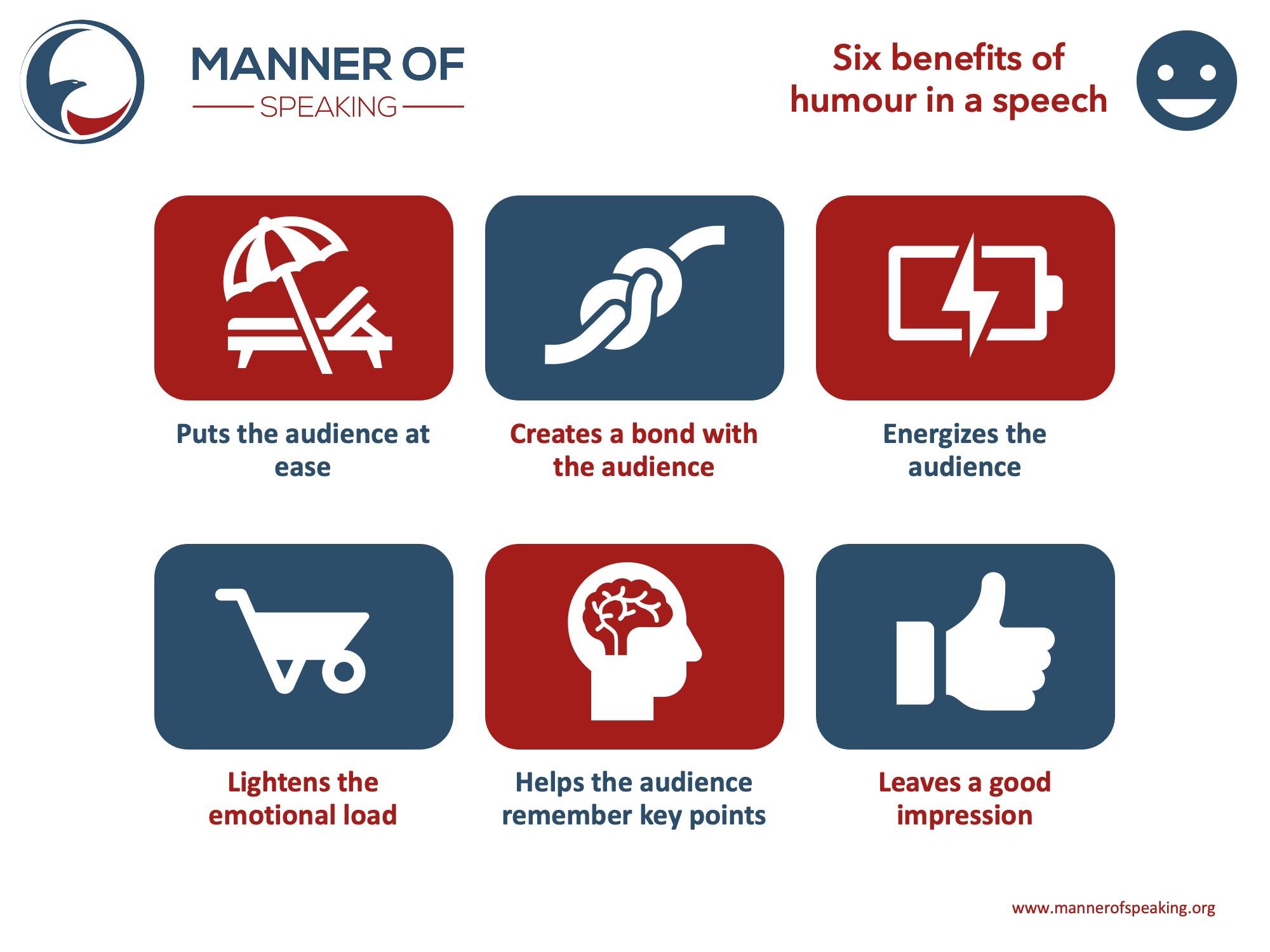 For a detailed analysis of the benefits of humour and 10 tips for using it well, please see this post. It contains including examples from actual speeches and presentations.
If you are presenting to a foreign, or culturally mixed, audience and want to use humour, I have some experience in this regard. You might find this post helpful.
And please remember … using humour does not mean that you have to tell jokes or be a stand-up comedian. To the contrary, it is all about finding the humorous in whatever situation you are speaking about.