This is Part 6 of a seven-part series on making speeches and presentations memorable. It is based on the book Made to Stick by Chip and Dan Heath.
We can learn a lot, on many levels, from Mother Theresa. We can even learn something about public speaking from her.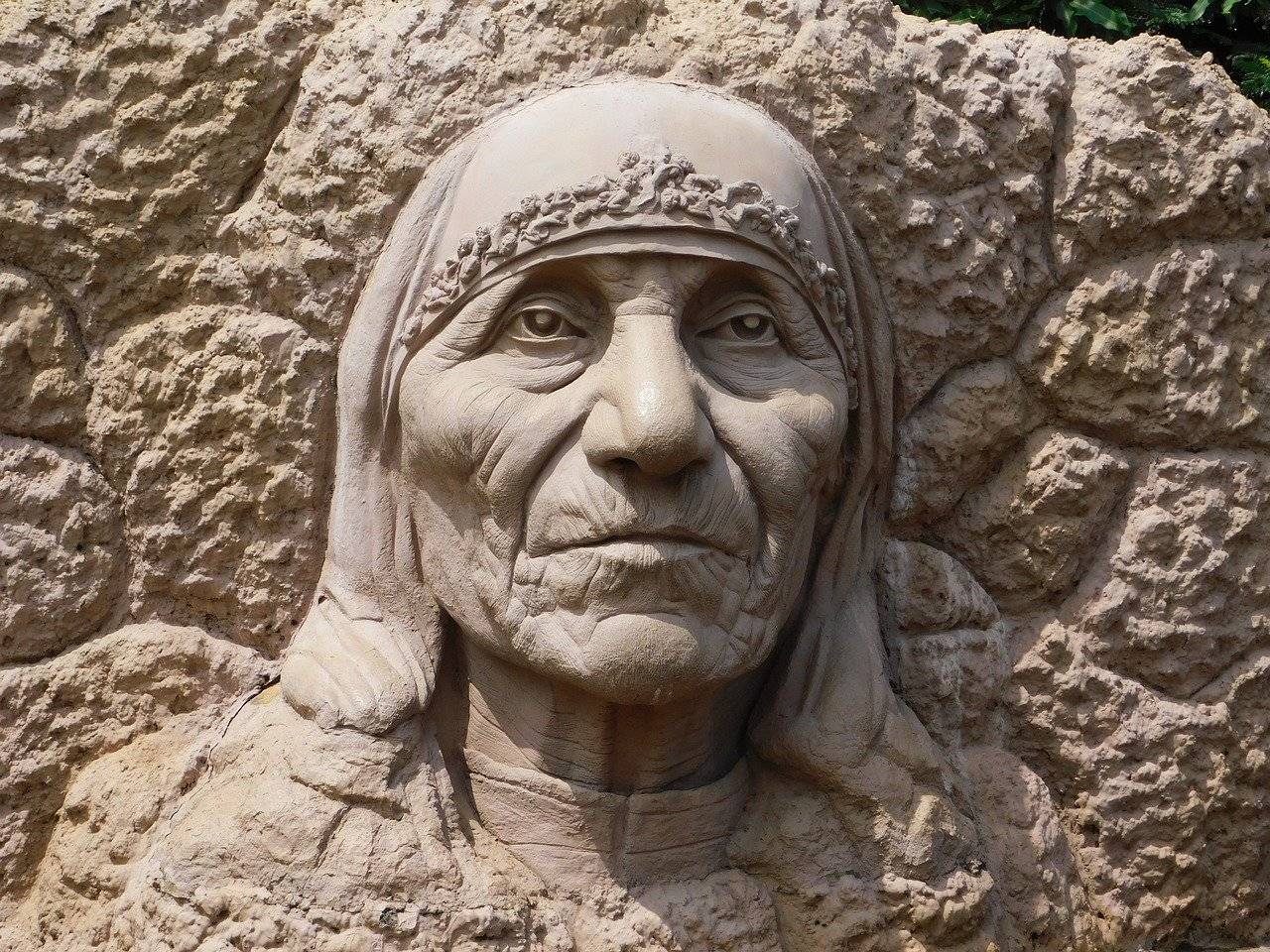 Mother Theresa once said, "If I look at the mass, I will never act. If I look at the one, I will."
Think of promotional campaigns for children's charities that you have seen on TV. Do they start by giving you lots of statistics? No. Instead, they introduce you to one or two children. You learn something of their lives and the hardships that they face. You become emotionally involved. Then you are given the statistics and told that there are other children in the same position, and that you can make a difference.
Does presenting the information this way make it more likely that people will give? According to studies cited by the Heaths in Made to Stick, yes. But why?
The researchers theorized that thinking about statistics shifts people into a more analytical frame of mind. When people think analytically, they're less likely to think emotionally. And the researchers believed it was people's emotional response to [the child's] plight that led them to act.
Now I can hear some of you saying that an appeal for donations to help children is one thing, but how do I get my audience to care about my message when I am talking about accounting rules or latex paint or any one of a number of other things that are, at first blush, not conducive to an emotional response? Well, as the Heaths say,
The most basic way to make people care is to form an association between something they don't yet care about and something they do care about.
And although different things matter to different people, there is one obvious thing that matters to all of us: Us! People matter to themselves. "It will come as no surprise," the Heaths say, "that one reliable way of making people care is by invoking self-interest."
So whatever it is that you are speaking about, be sure that your audience understands why it should care. In Made to Stick, the Heaths quote John Caples, a successful copywriter:
Caples says companies often emphasize features when they should be emphasizing benefits. "The most frequent reason for unsuccessful advertising is advertisers who are so full of their own accomplishments (the world's best seed!) that they forget to tell us why we should buy (the world's best lawn!).' An old advertising maxim says you've got to spell out the benefit of the benefit. In other words, people don't buy quarter-inch drill bits. They buy quarter-inch holes so they can hang their children's pictures.
There is much more on this subject in the book and again, I encourage you to read it. However, before moving to our speech for this post, I will leave you with some concluding words from the Heaths on how to bring emotion into your speeches and presentations.
How can we make people care about our ideas? We get them to take off their Analytical Hats. We create empathy for specific individuals. We show how our ideas are associated with things that people already care about. We appeal to their self-interest, but we also appeal to their identities – not only to the people they are right now but also to the people they would like to be.
And now for the speech. It was given by Benjamin Zander at a TED conference. Zander is a the conductor of the Boston Philharmonic Orchestra, a successful writer, a gifted public speaker and a wonderful human being. I encourage you to click the link on his name to learn more.
His talk is full of emotion from start to finish. Of all the excellent talks that I have seen on TED, this one from Benjamin Zander still ranks among my favourites.
For the final post in the series, please click here.