The "eyes" have it.
Perhaps you have noticed that the tag line for this blog is a quote from Ralph Waldo Emerson: "All the great speakers were bad speakers at first." Great quote. (And perfect for a blog about public speaking.) Here's a slide of the quote and a picture of Emerson that I have used in courses that I have taught on public speaking and presentation skills: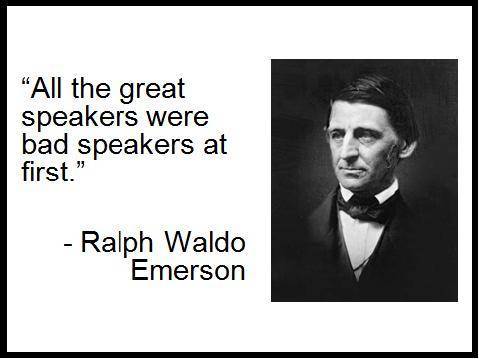 Question: Would the slide be as effective if Emerson's picture were flipped the other way as in the slide below?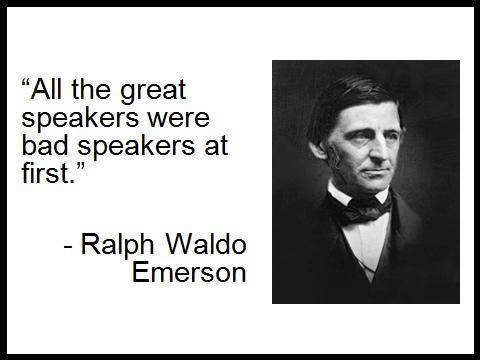 Most people (and most of my clients) prefer the first slide. Why? Because Emerson is "looking" at the words. In the second slide, he is looking away from them.
Psychologists have found that most people have their vision "pulled" in the same direction as that in which the person in the picture is looking. Yet we also want to read the words; thus when they are on the other side, we are simultaneously pulled in the opposite direction.
Another example; this one a little more nuanced. Have a look at the two slides below. Do you have a preference for one over the other?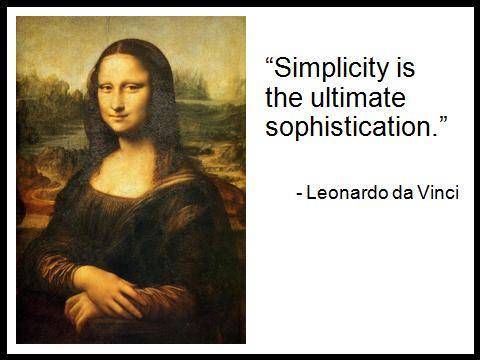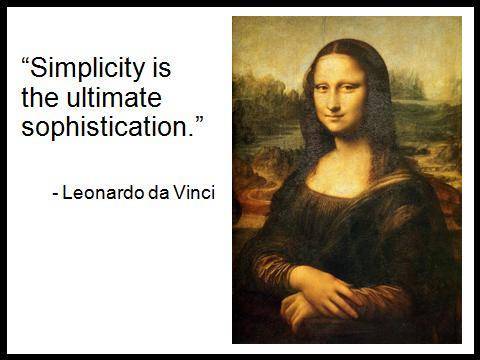 Some of the people in my classes had no opinion; however the majority preferred the first one. In the first slide, the Mona Lisa has her face turned away from the words. However, her eyes are looking at them. In the second slide, the reverse is true.
This makes sense. Have you ever spoken with someone who is facing you but whose eyes at one point look elsewhere? You will almost certainly turn and look in the same direction to see what is there.
Admittedly, today's tip is a subtle one and most people would not have difficulty with any of the slides above. However, as speakers our job is to make it as easy as possible for our audiences to understand and remember our message. Thus, everything that we can do to add a little more "spit and polish" to our presentations tilts the balance in our favour.
The next time you combine pictures of people and words on a slide, make them work as effectively as possible by having the people look at the words. And be creative. You do not have to limit yourself to pictures of people looking directly left or right. With a bit of thought, all kinds of pictures can be used.
Just ask Albert Einstein, someone who did his fair share of thinking.