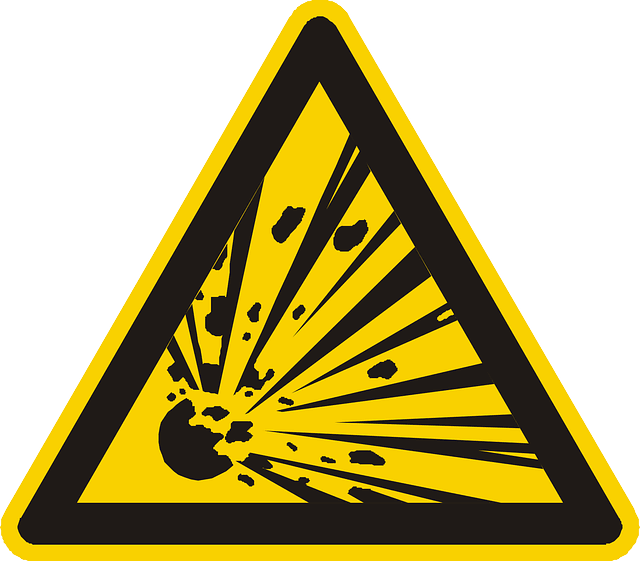 Michael Bay is an American film producer and director. He is best known for big budget action-packed, blow-'em-up movies like Armageddon, The Rock, Pearl Harbor and Transformers. In 2014, Bay spoke—briefly—at the International Consumer Electronics Show in Las Vegas. While nothing blew up, many are calling Bay's performance a meltdown.
He was invited on stage by Joe Sinziano, Executive Vice-President of Samsung, to promote Samsung's new high definition curved TV screen. (Yes, this is the beginning of the end. Television is slowly going to start bending around us until we are hopelessly trapped.) Anyway, things quickly went south. Apparently, the teleprompter failed, Bay froze and, after a few mumbled words, walked off stage, leaving Sinziano on his own.
Here's the entire incident in all of its excruciating awkwardness:
Bay explained himself on his website as follows:
Wow! I just embarrassed myself at CES – I was about to speak for Samsung for this awesome Curved 105-inch UHD TV. I rarely lend my name to any products, but this one is just stellar. And I got so excited to talk, that I skipped over the Exec VP's intro line and then the teleprompter got lost. Then the prompter went up and down – then I walked off. I guess live shows aren't my thing.

But I'm doing a special curved screen experience with Samsung and Transformers 4 footage that will be traveling around the world.
Several people on Twitter and elsewhere have suggested that the whole thing might have been a hoax thought up by Samsung to get free PR. It's certainly within the realm of the possible given other hoaxes that have been propagated, but I have trouble seeing what benefit it would be for Bay.
Does he really need for money, more fans? I doubt it. And, if the incident is proven to be a hoax, his reputation, and that of Samsung will take a massive hit. So I'm saying that the incident was real
What public speaking lessons can we learn from this debacle
1. Prepare
As the old saying goes, if you fail to prepare, prepare to fail. You have to know your material. Practice well in advance of the event, even if it is only for a few minutes a day. Repetition is a powerful tool. No matter how busy you are, it should be possible to find 15 to 20 minutes in your day to spend on your talk, whether it is in your living room, during a jog, while driving, etc.
2. Warm up beforehand
When Bay walked on stage, he looked like a bundle of nerves. The wringing hands were just one indication. It's perfectly natural to be a bit nervous before a presentation, especially a high level one, but you can't let nerves get the better of you.
Warming up is a great way to help discharge some of that nervous energy. Before you go on stage, find a quiet place and do some gentle stretching, jump up and down, swing your arms or do some other activity to get the blood flowing and the positive energy ramped up. Tony Robbins is known to jump up and down on a mini-trampoline just before he speaks. You don't need a trampoline, just some some space and privacy.
3. Have a back-up plan
Technology is great. Just ask Michael Bay or Samsung! But if you are dependent on the technology and it fails, you have a problem. If Bay was not able to do the talk without prompts, would it have been so difficult to have notes at the ready? Good old-fashioned paper—whether its cue cards or bullet points on an A4 sheet of paper—still has its place.
4. Don't make a big deal about the problem
At 0:42 of the video, Michael Bay … makes a deal about the problem. He sighs, spins around, says that the teleprompter is off and draws everyone's attention straight to the problem. Many times, the audience won't even know there's a problem unless you mention it.
If he had to mention the problem, Bay could have done it in a better way. For example, he could have said, "You know what? The teleprompter in front of me has just died. Fortunately, Samsung's TV behind me is much better quality. Jim [Sinziano], why don't you just ask me some questions?"
A little humour in the face of adversity when on stage goes a long way with the audience. Admittedly, you have to be able to think on your feet, but if you prepare a contingency plan for difficulties that might arise, the ideas will come more quickly.
5. Get back on the horse
As I have often said, public speaking is a risk. Things can, and do, go wrong, and it's all part of the package. When things go wrong, accept it, learn from it and move on. Most importantly, get back on the stage as soon as possible so that you do not become gun shy.
Michael Bay should get back on stage at another event as soon as possible. He should prepare beforehand and he should have a contingency plan in place. And, he should leverage his recent experience at the International Consumer Electronics Show by making light of it somehow in his next speech. Bad experiences make for great stories!