More than 2,300 years ago, Aristotle wrote Rhetoric, considered by many to be the Bible of persuasive speaking. For Aristotle, rhetoric was "the ability, in each case, to see all of the available means of persuasion".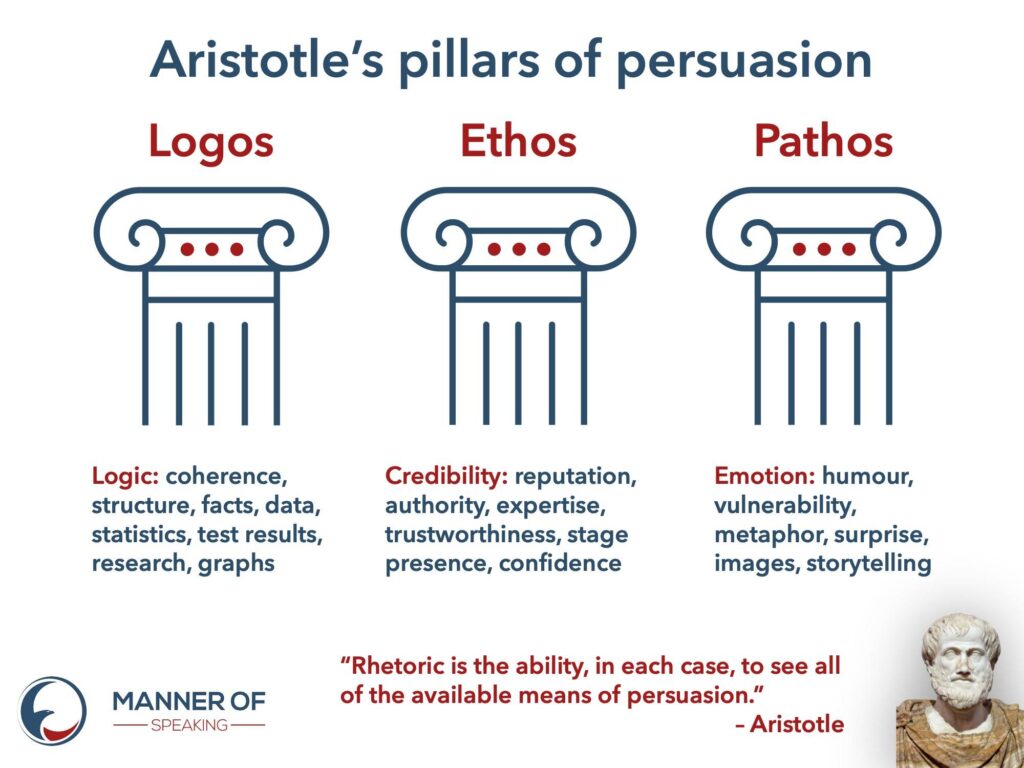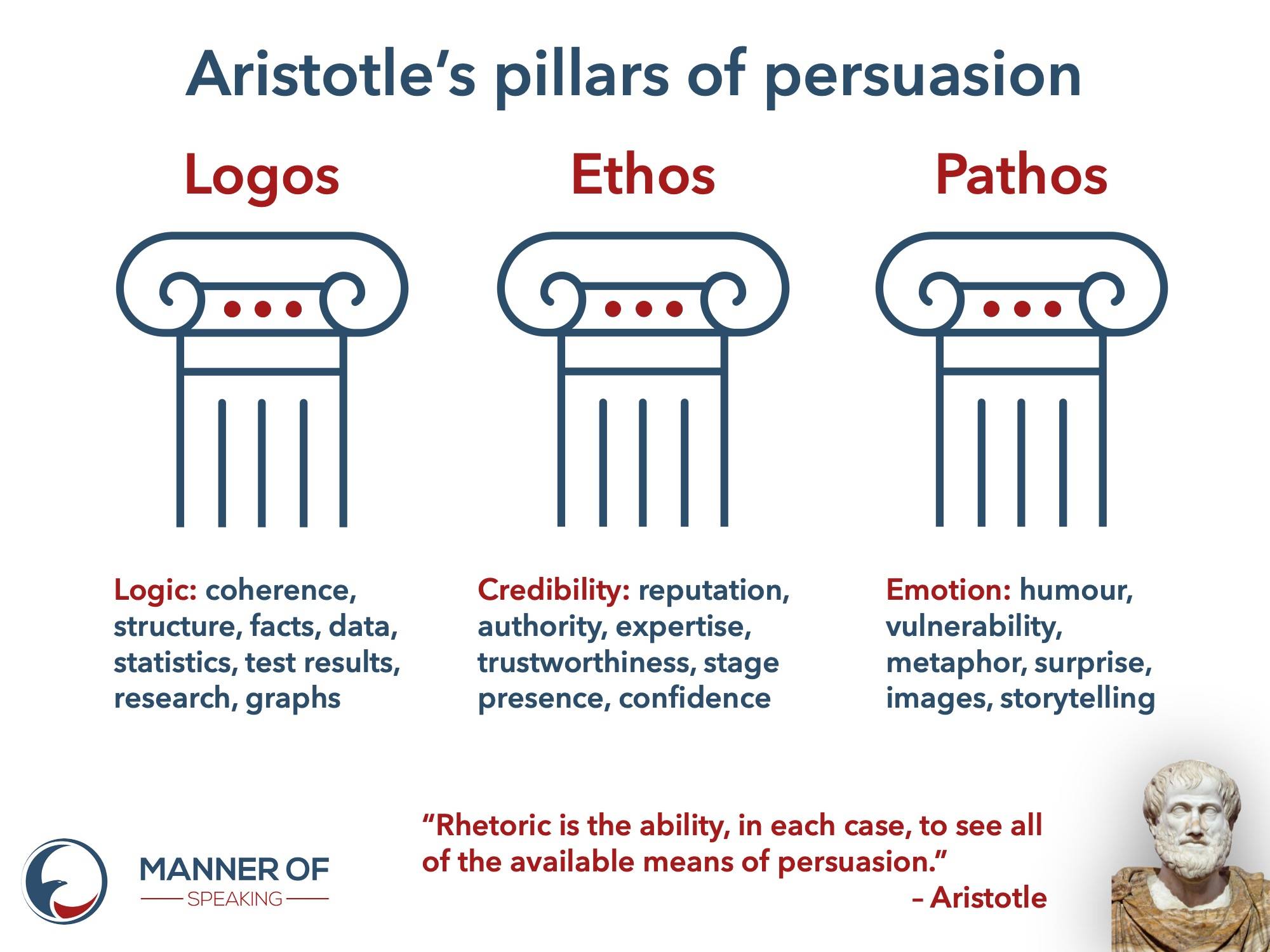 There are many means by which you can persuade your audience of something, but they all fall into one of three categories: logos, ethos or pathos.
Logos is persuasion based on the logic of the argument. Does it make sense? Is it well structured? Does the evidence support it? Logos appeals to left side of our brain. Finding elements of logos is usually not too difficult for most presentations.
Ethos is persuasion based on the credibility of the speaker; for example, his or her authority or expertise. It is all about who you are as a person and how much the audience trusts you.
Pathos is persuasion based on an emotional appeal to the audience. Aristotle said that an emotional speaker always makes his audience feel with him. Storytelling is one of the best ways to tap into emotion.
The infographic above sets out examples of each pillar. Use all three – in the right proportion – when you speak.
You can learn more Aristotle and persuasive speaking from this post that I wrote for Presentation Guru and this video that I shot in front of the Parthenon in Athens, Greece. The original pillars!