I recently returned from a lovely – and much needed – vacation in Corfu, Greece. Stunning scenery, beautiful weather, delicious food and, most importantly, some of the nicest people you will meet anywhere.
As public speaking is never far from my mind, I am always on the lookout for inspiration from unique sources. Corfu did not disappoint
A Lesson from a Dinner Reservation
One evening, we had an excellent meal at a highly recommended restaurant in the village of Benitses: Oi Oraies Benitses. Because of its popularity, we were advised to make a reservation.
I called the restaurant using Skype on my computer. The connection wasn't great and there was the linguistic challenge of an English-Greek conversation. So when it came to giving my name, instead of trying to spell out "Zimmer," I said to make the reservation for "John from Canada". "Oh, John from Canada!" came the response. When we arrived, we were directed to our table on which sat the card above.
The Lesson for Public Speakers
Make it easy for your audience to understand your message. Depending on the sophistication of the audience with the topic, you might have to explain certain concepts or terminology. Using metaphors, putting things in context and telling stories can also make it easier for them to understand.
And if you use slides, remember that your audience should be able to understand each slide quickly. Don't bury important information in a sea of words and other details. It's not an Easter egg hunt!
A Lesson from a Greek Salad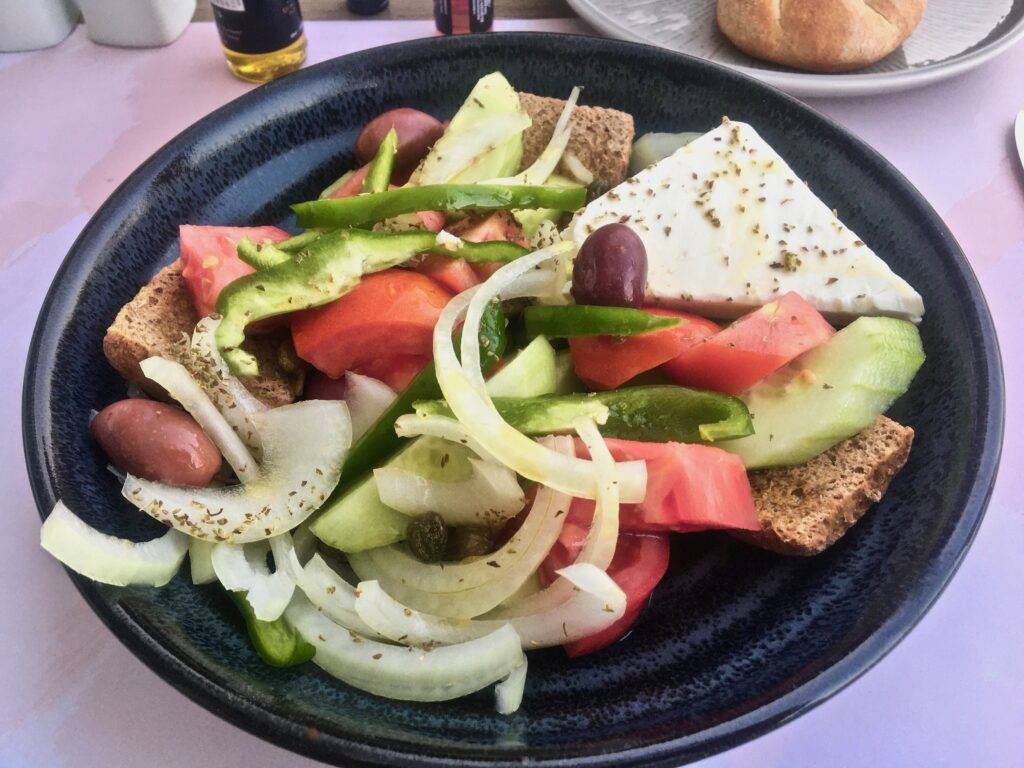 I don't usually post pictures of my meals or drinks on social media. I did so a few times several years ago until it occurred to me: Unless I am sharing a recipe or some insight about the food, nobody cares what I am eating!
However, I had a Greek Salad every day while I was in Corfu and toward the end of our vacation, I realized that it offers a powerful insight. The Greek Salad – known as a Choriatiki ("village") Salad in Greek – is one of the culinary cornerstones of Greek cuisine. Not once was I tired of eating it.
What's so special about a Greek Salad? After all, it's just tomatoes, onions, cucumbers, olives and feta cheese. (Sometimes, people will add green peppers or oregano or croutons as you can see in the image above.) And the salad is typically served undressed; it is up to the diner to decide how much vinegar, olive oil, salt and pepper to add. And therein lies the beauty of the Greek Salad: a few simple, fresh ingredients.
The Lesson for Public Speakers
One of my favourite quotes comes from Leonardo da Vinci: "Simplicity is the ultimate sophistication."
When clients come to me for help with a big speech or presentation on which they have been working, I would say that majority of my work involves cutting content instead of adding it. More often than not, speakers try to convey too much information when it would be much better to say less and say it well.
Remember that the next time you have a speech or presentation. Resist the temptation to talk about everything under the sun. Instead, focus on what is essential and make sure that each element that you incorporate in your talk is top quality. Leave everything else out. Your audience will appreciate it and remember it.
A Lesson from Two Kittens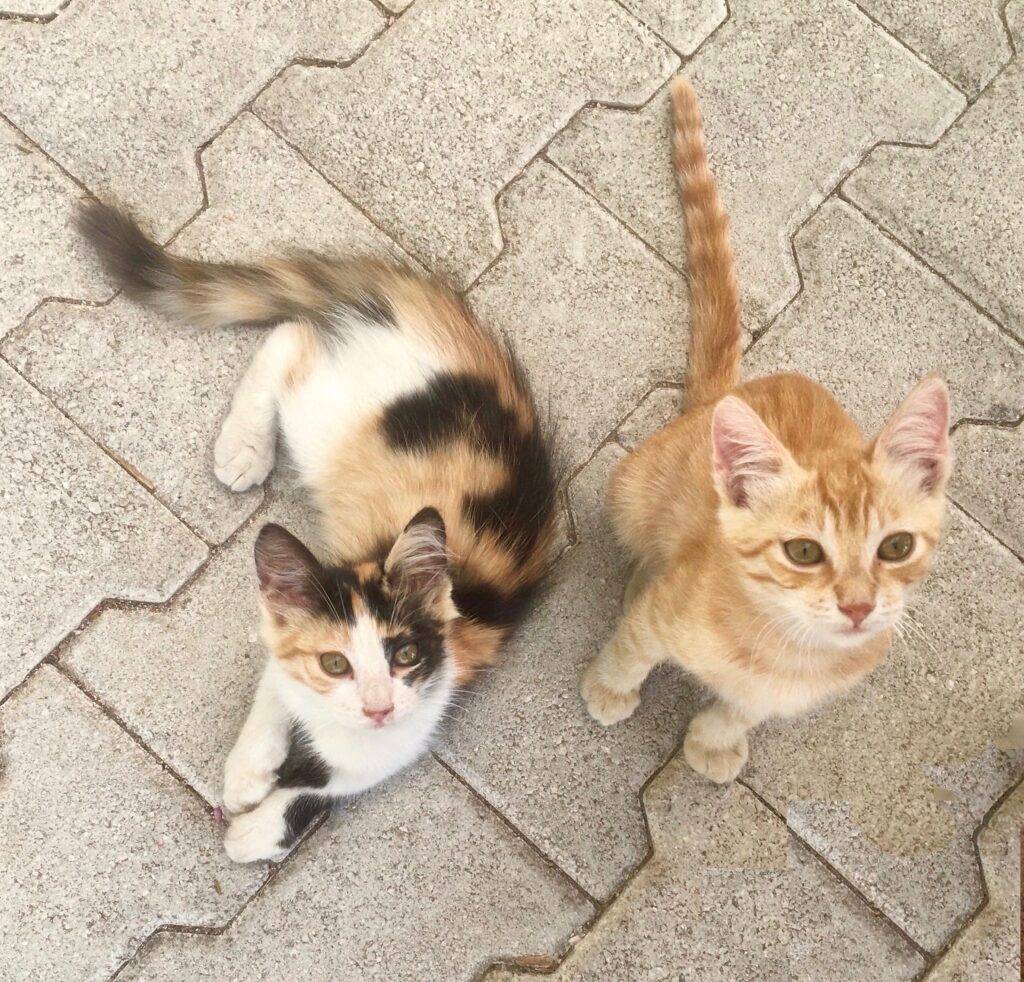 While vacationing on Corfu, I had two companions for every breakfast and in the evenings: a ginger male and his tricoloured sister. Of course, they hung around because they wanted scraps from the table (which I gladly fed them) but I like to think that by the end of our vacation we were friends.
The two cats had quite different personalities. The male would eat from your hand and would play if you waved a long-stemmed weed in front of him. But if you tried to pet him, he would jump back. And if you picked him up, he would squirm vigorously to get away.
The female was much more receptive to being petted. And you could pick her up without a problem; she would happily stay in your arms. When it came to chasing the weeds, she would occasionally do so but without much apparent interest. (She preferred wrestling with her brother.)
The Lesson for Public Speakers
Two cats with two different personalities, but equally adorable. They reminded me that when it comes to public speaking, no two speakers are the same. You might be flamboyant or reserved; calm or energetic; systematic or impassioned. Perhaps some combination of different traits.
Whatever your style, there is room for you. Remember that. Oscar Wilde said, "Be yourself. Everyone else is already taken." So be yourself because that is how you will connect with your audience.